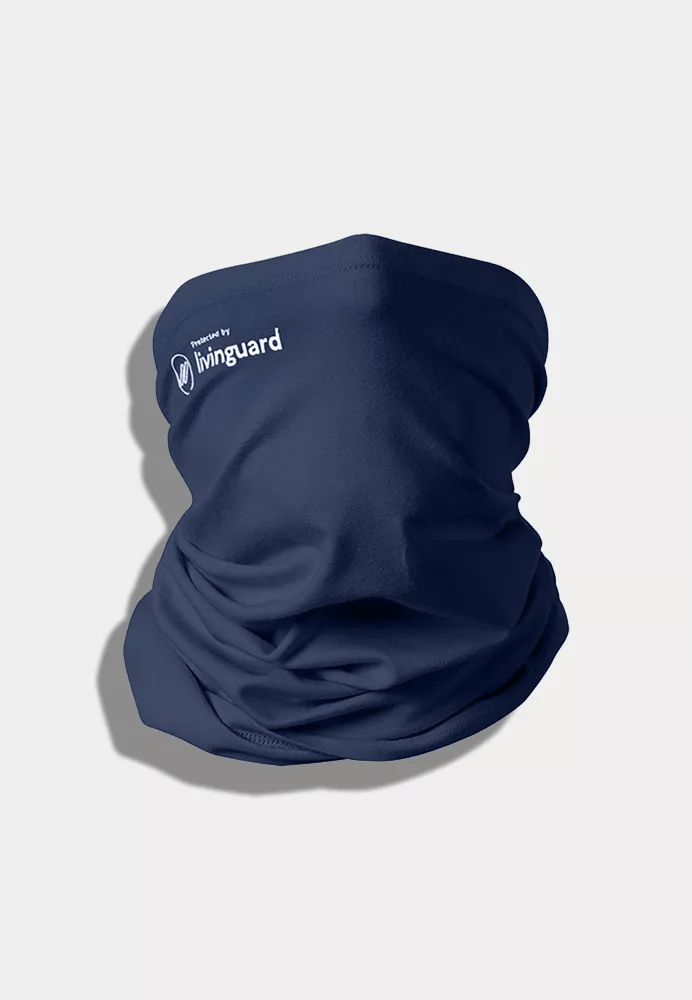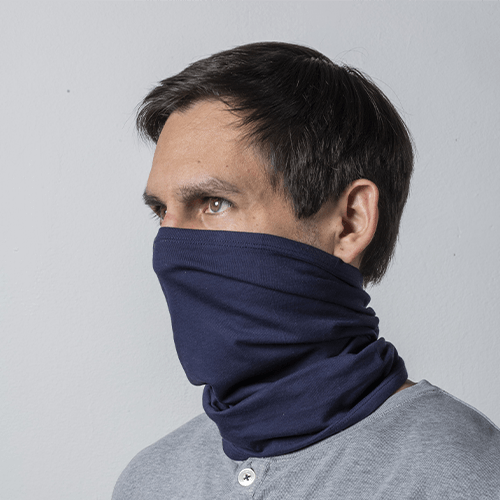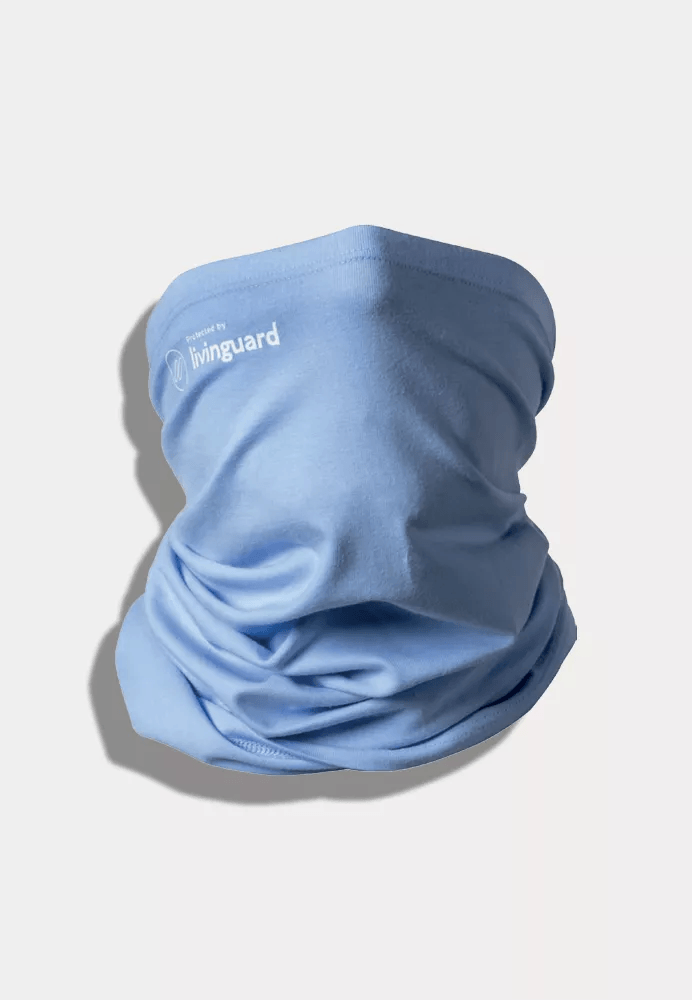 Tube scarf with Livinguard Anti-Virus technology
❤️ Why we love the product
✓ 210 days reusable
✓ Washable 30 times with cold water
✓ Available in women's and men's sizes
The multifunctional Livinguard tube scarf for indoors and outdoors features the patented and certified Livinguard fabric technology. This inactivates bacteria and viruses that come into contact with the tube scarf and can thus prevent cross-contamination. Sustainable in use.
• Reusable for 210 days and washable in cold water 30 times
• Available in women's and men's sizes
• Available in dark blue and light blue
• The antiviral Livinguard technology has been proven to eliminate over 99.9% of the SARS-CoV-2 viruses (which cause the Covid-19 disease), which has been proven in studies by the RWTH Aachen University and the Free University of Berlin
• Multifunctional application: Very breathable, elastic fabric. Suitable for all seasons thanks to its versatility and can also be used as an everyday mask.
• Free from toxic metals
• Hygiene product and therefore non-returnable
• Note: The Livinguard tube scarf is not a medical device

The tube scarves have a diameter of 21 cm in the women's version and 23 cm in the men's version. Both versions are 40 cm long.
• Please do not use if the packaging is damaged
• Hand wash in cold water for about 2 minutes once a week or as needed
• Hang to dry in a shady place for about 6-8 hours
• Do not use detergent or bleach
• Do not stretch or wring
• Do not dry clean
• Wash up to 30 times
• Store away from sunlight and extreme temperatures
Study result RWTH Aachen and the Free University of Berlin
Summary of study results confirming Livinguard technology can eliminate SARS-CoV-2 virus by
up to 99.9%.


More about the technology
Here you can find out more about the revolutionary Livinguard technology.
WingGuard.de - Sustainable products for you and me
With WingGuard, you no longer have to guess or hope which products are good for you and your home. All products in our shop are subject to strict standards to be non-toxic, effective, sustainable and cruelty-free. As soon as you have found a product that you like, we will deliver it to your home in a CO2-neutral manner.
Sustainability belongs in the middle of society. We offer our customers the best shopping experience & naturally motivate them to lead a more sustainable lifestyle.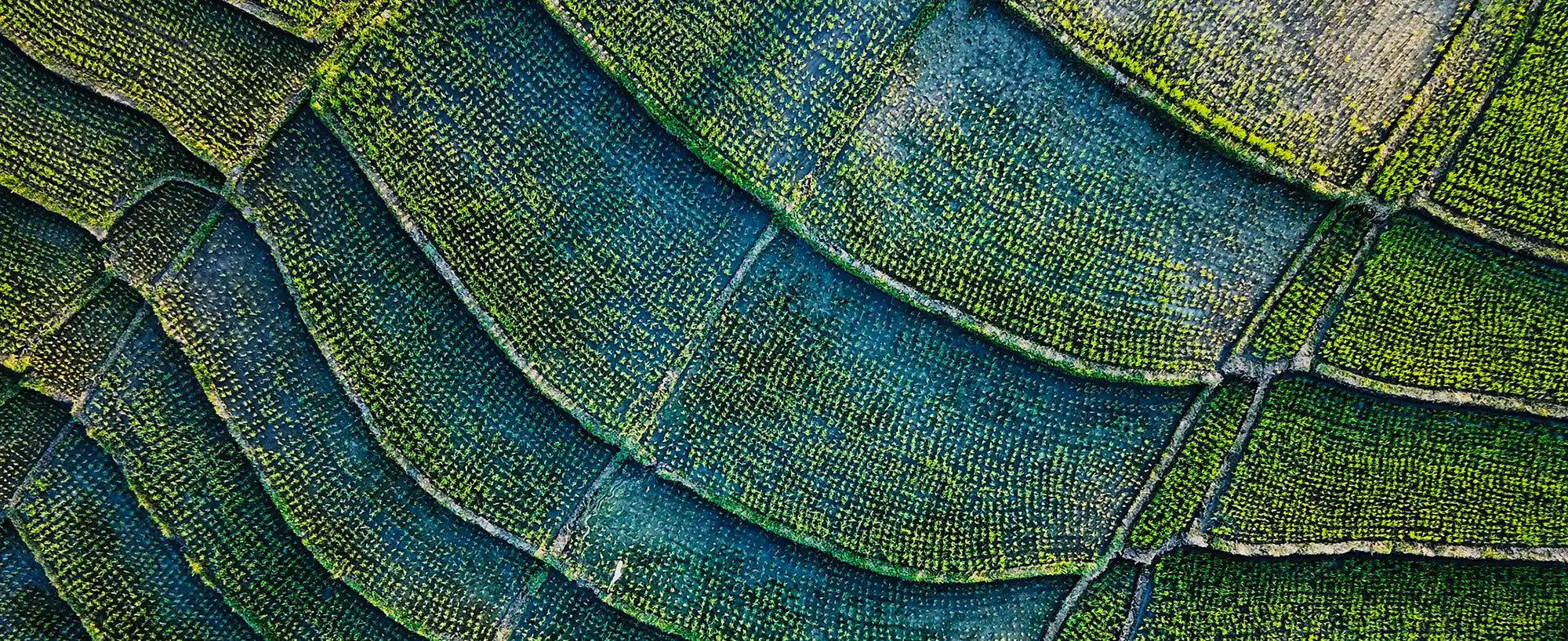 sustainability
As good for you & the planet as it gets
Sustainability is the origin and drive of our actions and thoughts. Therefore all products meet the WingGuard standard. We focus on security, transparency, sustainability and social responsibility. We always look at sustainability holistically. As a company, we are both climate and plastic neutral - across the entire supply chain.