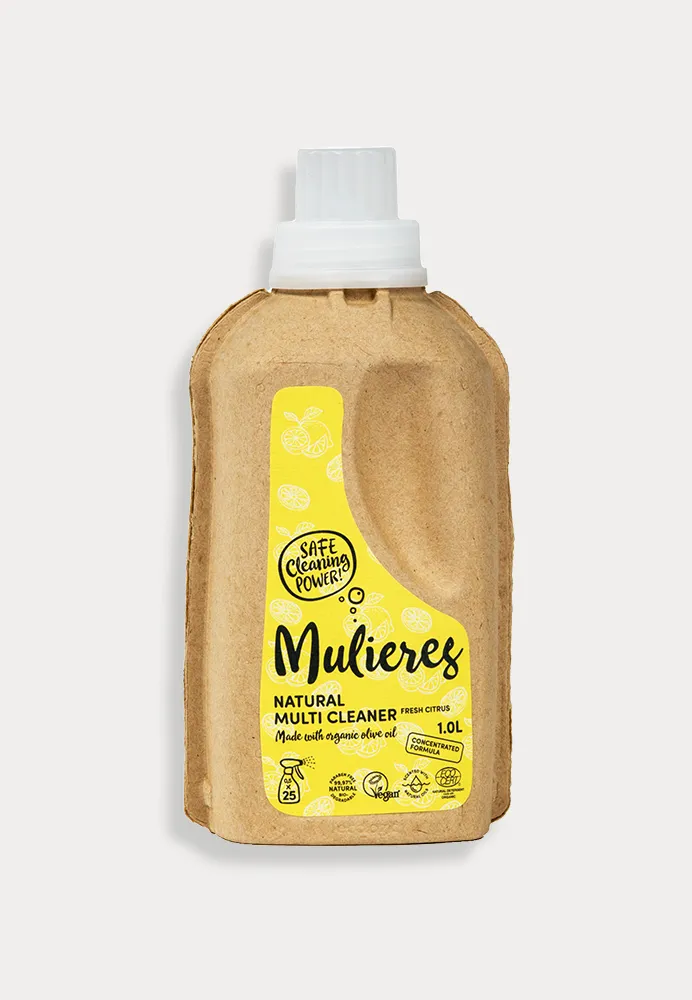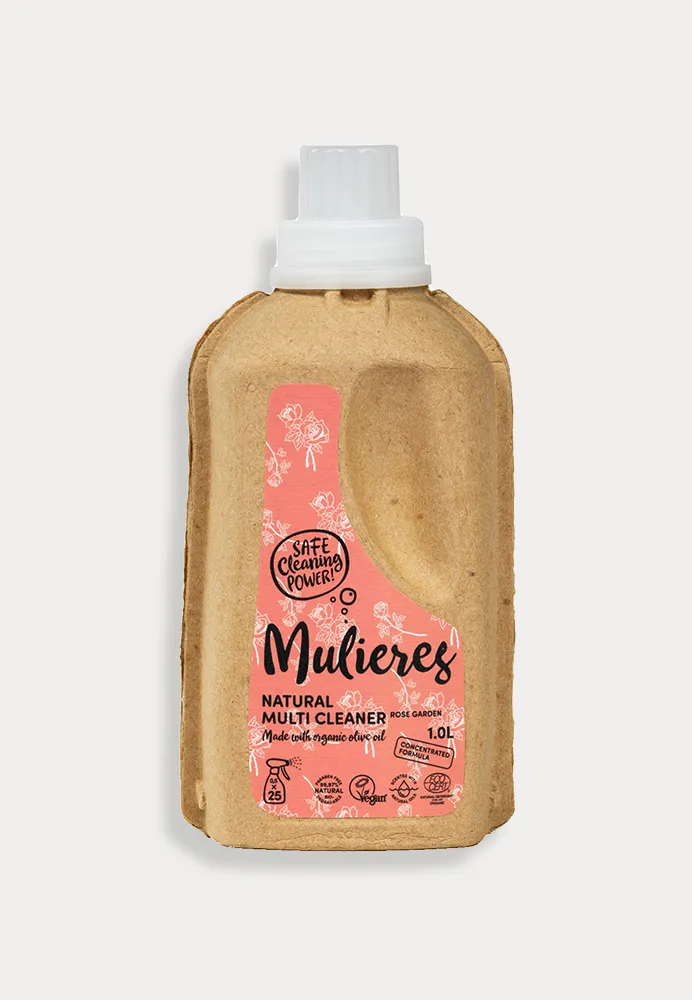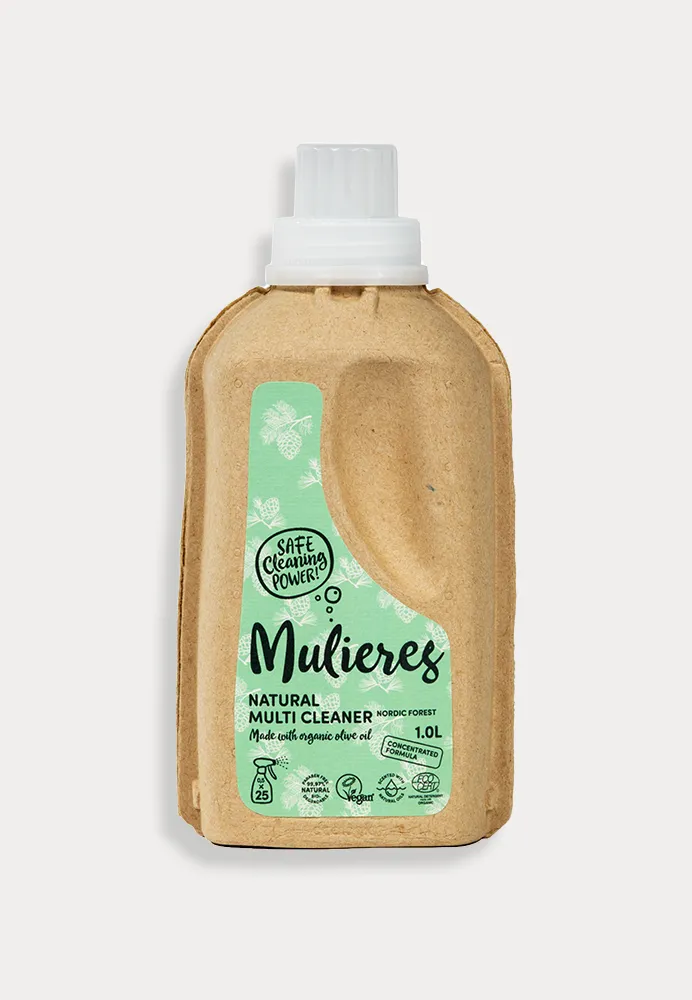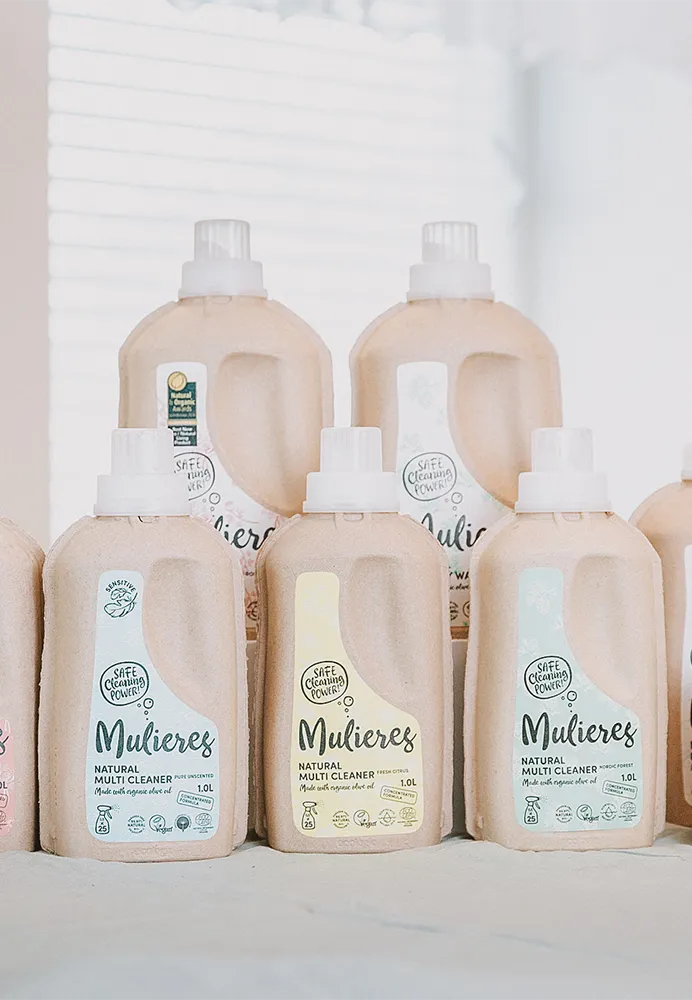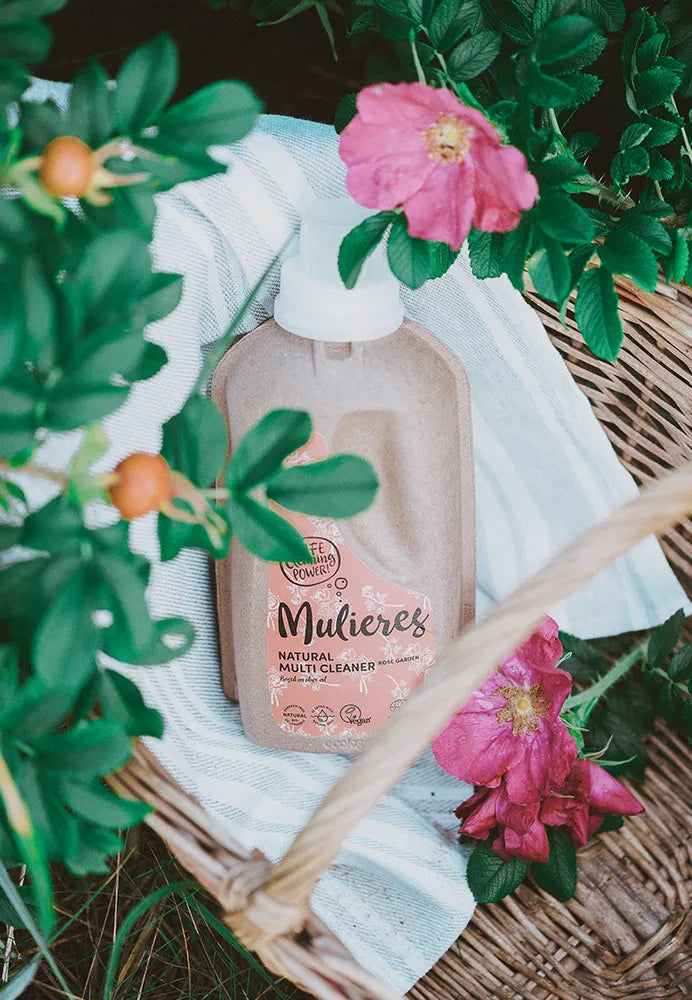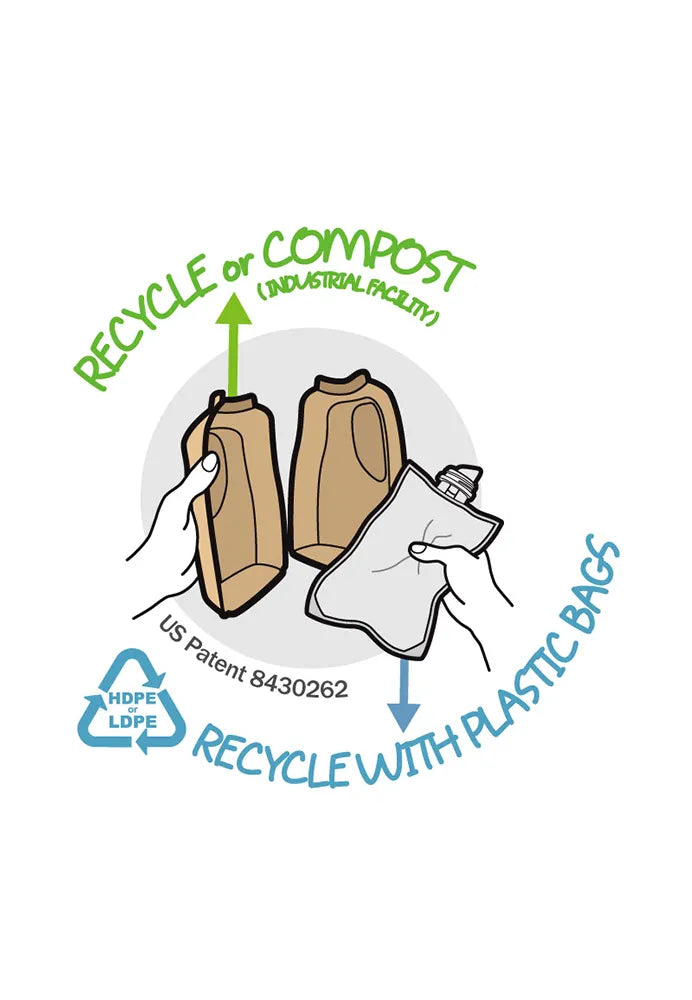 Natural universal cleaner
❤️ Why we love the product
✓ Ecocert certified
✓ Universally applicable
✓ Made in Europe
Close your eyes, take a deep breath and dream. Let the scents of the Mulieres Universal Cleanser take you to idyllic forests, romantic rose gardens and summery lemon plantations. And all without a guilty conscience, because the natural universal cleaner concentrate is ECOCERT Greenlife certified, biodegradable and vegan. In addition, it uses 70% less plastic, thanks to the thinner plastic bag in the recycled carton.
Made from skin-friendly olive oil, it is perfect for anyone with sensitive skin and allergies. Use it to clean your floors, kitchen countertops, windows, bathroom, oven and grill, or even spray your plants for insect control. Due to the natural components and essential oils, the cleaner does not require any synthetic fragrances or dyes. You will also not find other chemicals such as parabens and petroleum-based petrochemicals in Mulieres Universal Cleaner.
Mulieres also cares about the well-being of the Baltic Sea, her home sea, so to speak. Our seas are very sensitive to the environmental impact of human activities. That is why their universal cleaners are based on natural surfactants, which make the products biodegradable. Just like us, Mulieres wants these products to give you the opportunity to wash and clean your home in harmony with nature, without overburdening the delicate balance of the environment.
1 L universal cleaner concentrate corresponds to 25 spray bottles of unconcentrated universal cleaner.
Suitable for cleaning various water-compatible surfaces. For cleaning large areas such as floors, dissolve 40 ml of concentrate in 10 liters of water. For cleaning work surfaces, bathrooms and toilets, dissolve 40 ml in 0.5 l water, fill everything into a spray bottle, spray the surfaces and then wipe with a microfiber cloth. For heavily soiled surfaces, mix the concentrate with baking soda to make a cleaning paste.
Note: In case of eye contact, rinse with plenty of water. Keep out of reach of children. To reduce environmental impact, respect recommended dosages.
Storage: protect from frost and direct sunlight.

>30% water, 5-15% soap*,< 5% perfumes (mix of natural essential oils**), vinegar, glycerin, lavender extract*, citric acid, potassium sorbate, sodium benzoate
*10.26% of the total ingredients are from organic farming.
**Rose Garden: Citral, Citronellol, Eugenol, Geraniol, Linalool, Limonene. Nordic Forest: Citral, Linalool, Limonene. Fresh Citrus: Citral, Citronellol, Eugenol, Geraniol, Linalool, Limonene.
Easy to understand:
>30% water, 5-15% soap*, < 5% perfumes (mix of essential oils**), vinegar, glycerin, lavender extract*, citric acid, potassium sorbate and sodium benzoate (preservatives).
*10.26% of total ingredients are organic.

WingGuard.de - Sustainable products for you and me
With WingGuard, you no longer have to guess or hope which products are good for you and your home. All products in our shop are subject to strict standards to be non-toxic, effective, sustainable and cruelty-free. As soon as you have found a product that you like, we will deliver it to your home in a CO2-neutral manner.
Sustainability belongs in the middle of society. We offer our customers the best shopping experience & naturally motivate them to lead a more sustainable lifestyle.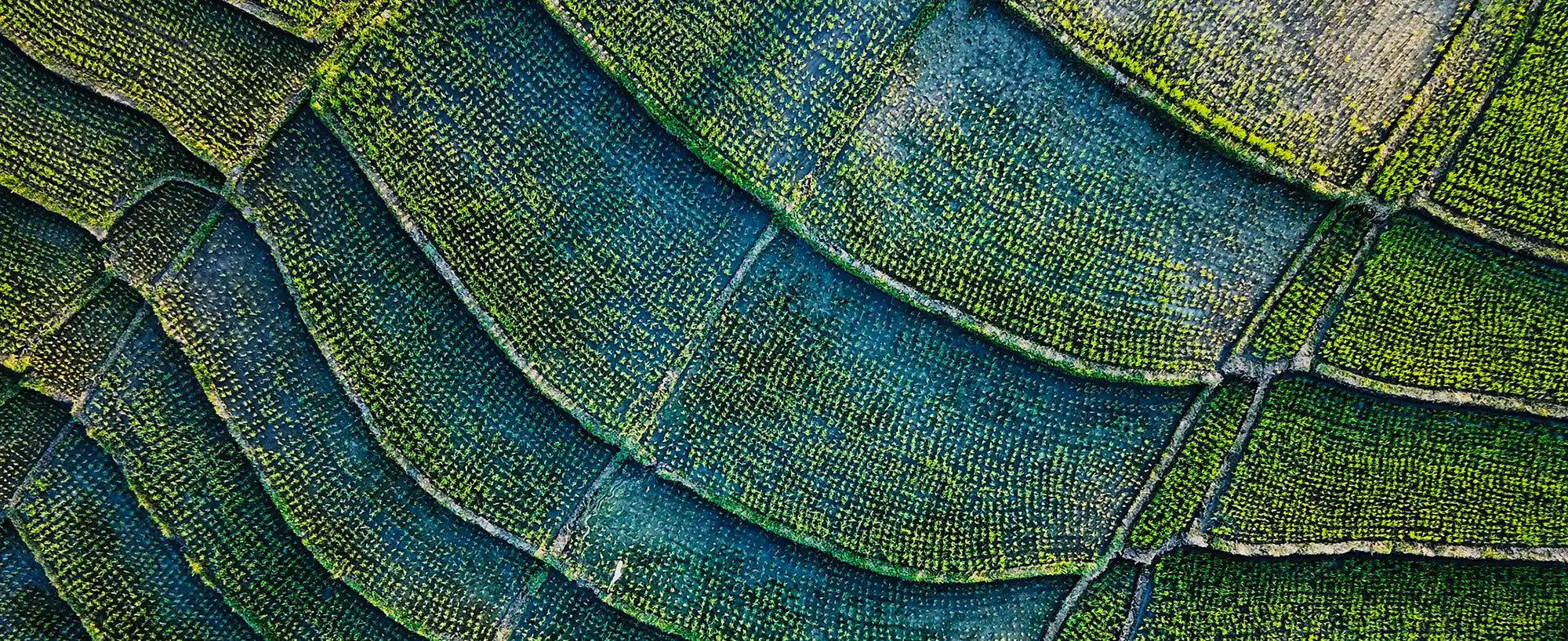 sustainability
As good for you & the planet as it gets
Sustainability is the origin and drive of our actions and thoughts. Therefore all products meet the WingGuard standard. We focus on security, transparency, sustainability and social responsibility. We always look at sustainability holistically. As a company, we are both climate and plastic neutral - across the entire supply chain.