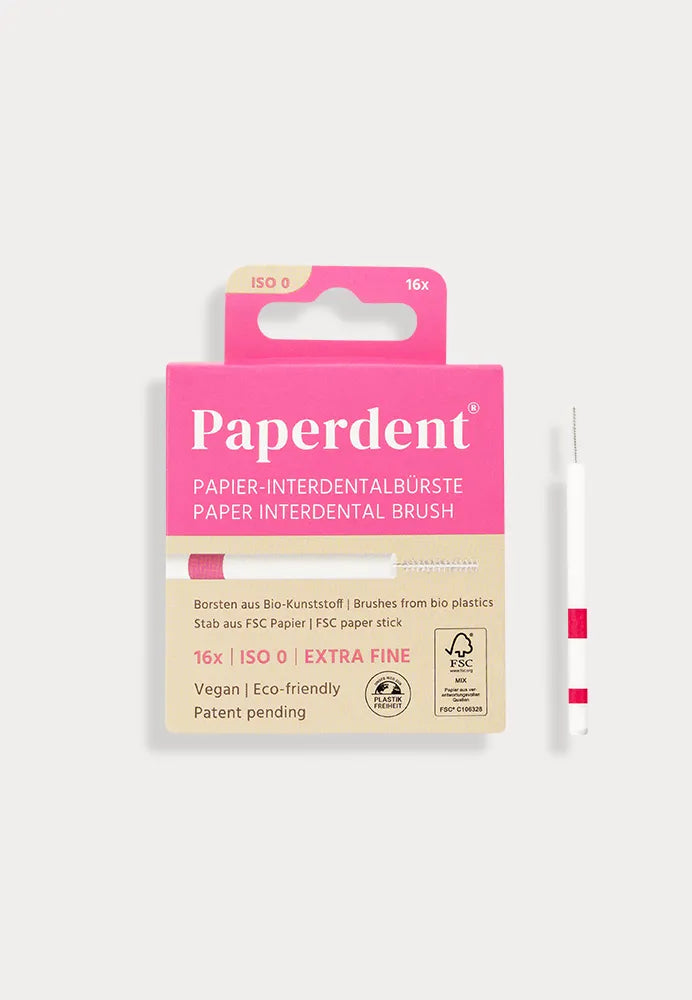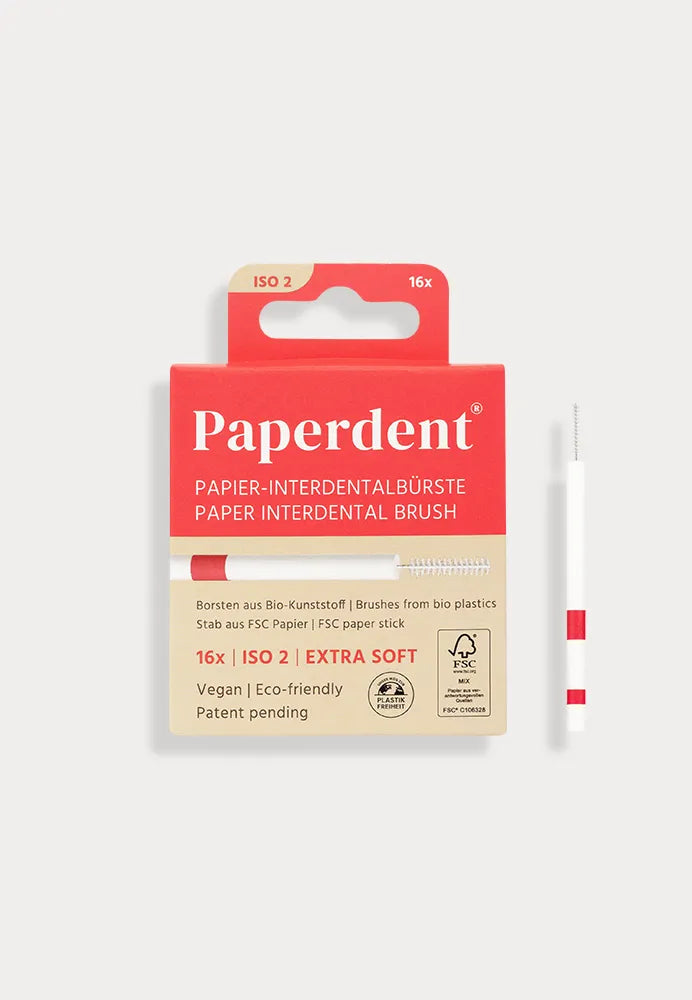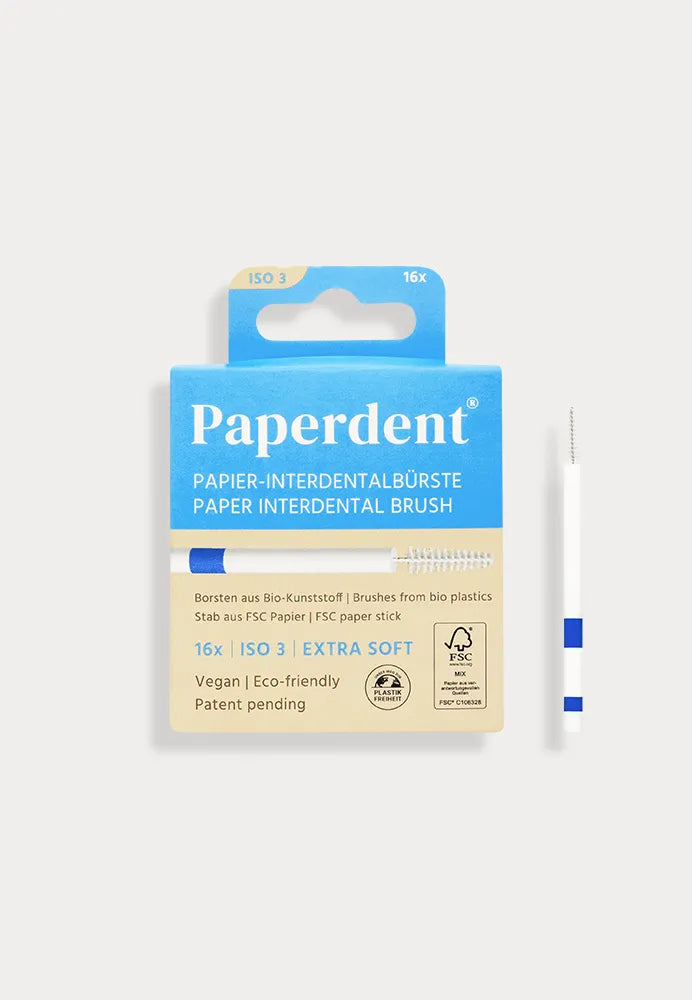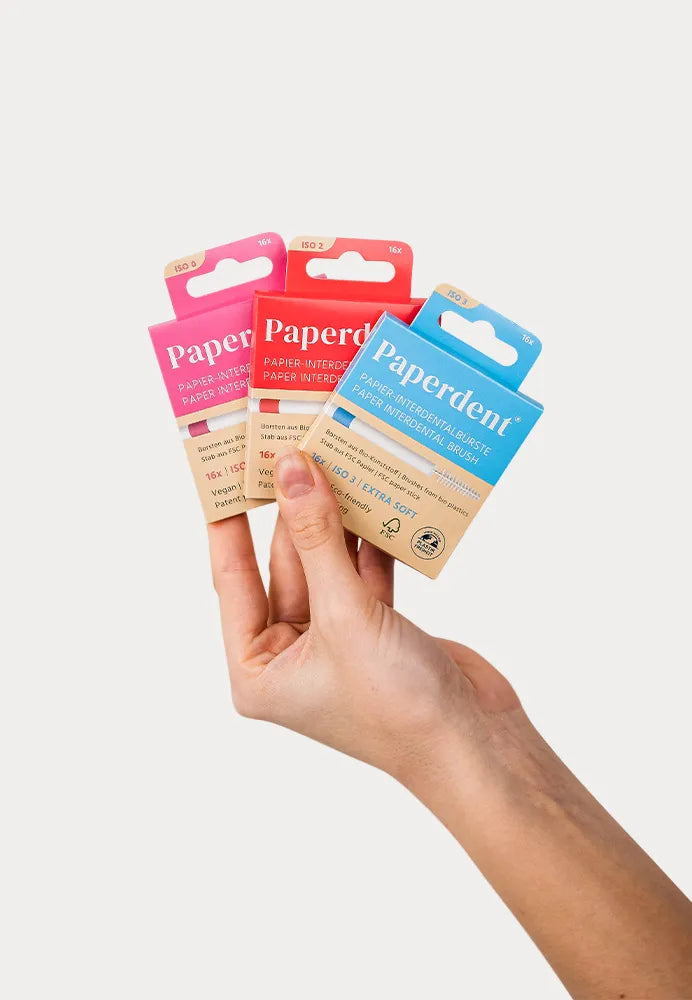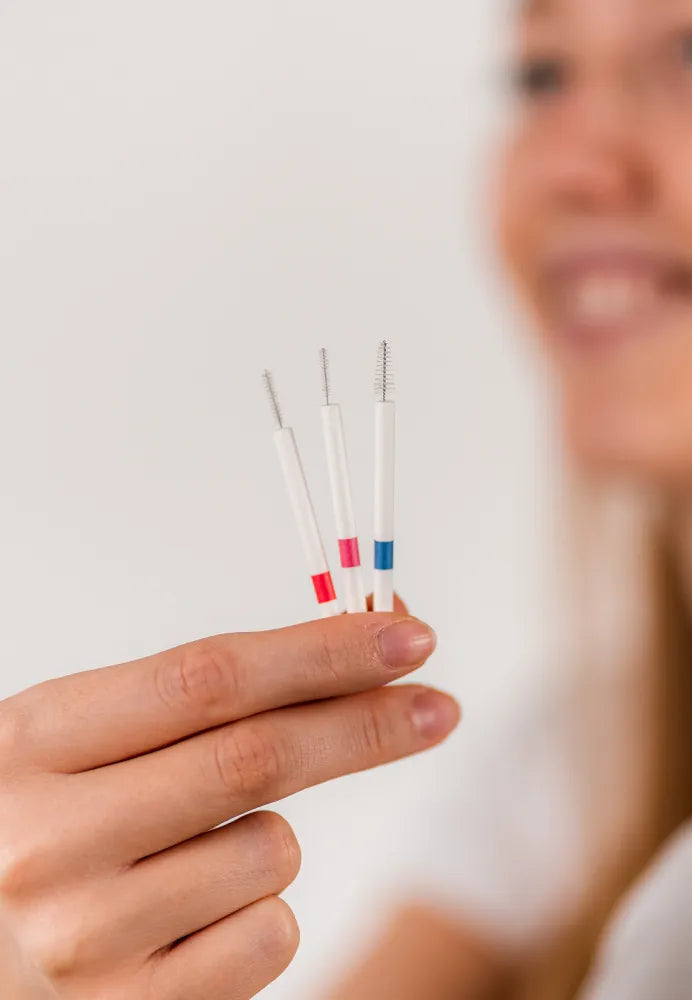 Paper interdental brush
❤️ Why we love the product
✓ FSC paper handle
✓ Environmentally friendly packaging
✓ 16 pcs in a pack
An interdental brush that you only use for a short time shouldn't outlive you by several hundred years. That's why the handle of our Paperdent paper interdental brush, as the name suggests, is made of FSC-certified paper. The flexible brush head is made of stainless steel and castor oil filaments. The paper interdental brush is perfect for cleaning the spaces between your teeth, bridges or braces. It cleans effectively and gently - before the brush buckles due to overloading or causes gum pain, the paper gives way. Thanks to the color marking on the paper handle, you can also see directly which ISO size it is. Packaged plastic-free, of course, in resealable paper packaging.
Let's work together to ensure that there will be no more plastic than fish in our oceans by 2050!
Vegan
Made of FSC paper, stainless steel and castor oil filament brushes
Available in 3 different ISO sizes
Gentle cleaning of your interdental spaces
16 brushes per pack - color coded
Packed plastic-free and resealable in FSC paper
ISO 0:
Brush 1.80mm
Wire: 0.35mm
ISO 2:
Brush 2.30mm
Wire: 0.47mm
ISO 3:
Brush 2.50-4.50mm
Wire: 0.57mm
It is best to use the interdental brush in the evening before brushing your teeth. To do this, insert the interdental brush carefully and at a slight angle into each interdental space at the gum line and move the brush back and forth several times. Rinse the brush under the tap after each gap and after cleaning so that plaque or food particles are washed away. Store the brush in a clean and dry place. Once the bristles become worn or snapped, you should replace the paper brush.
FSC paper
stainless steel (wire)
Bioplastic filaments based on castor oil
WingGuard.de - Sustainable products for you and me
With WingGuard, you no longer have to guess or hope which products are good for you and your home. All products in our shop are subject to strict standards to be non-toxic, effective, sustainable and cruelty-free. As soon as you have found a product that you like, we will deliver it to your home in a CO2-neutral manner.
Sustainability belongs in the middle of society. We offer our customers the best shopping experience & naturally motivate them to lead a more sustainable lifestyle.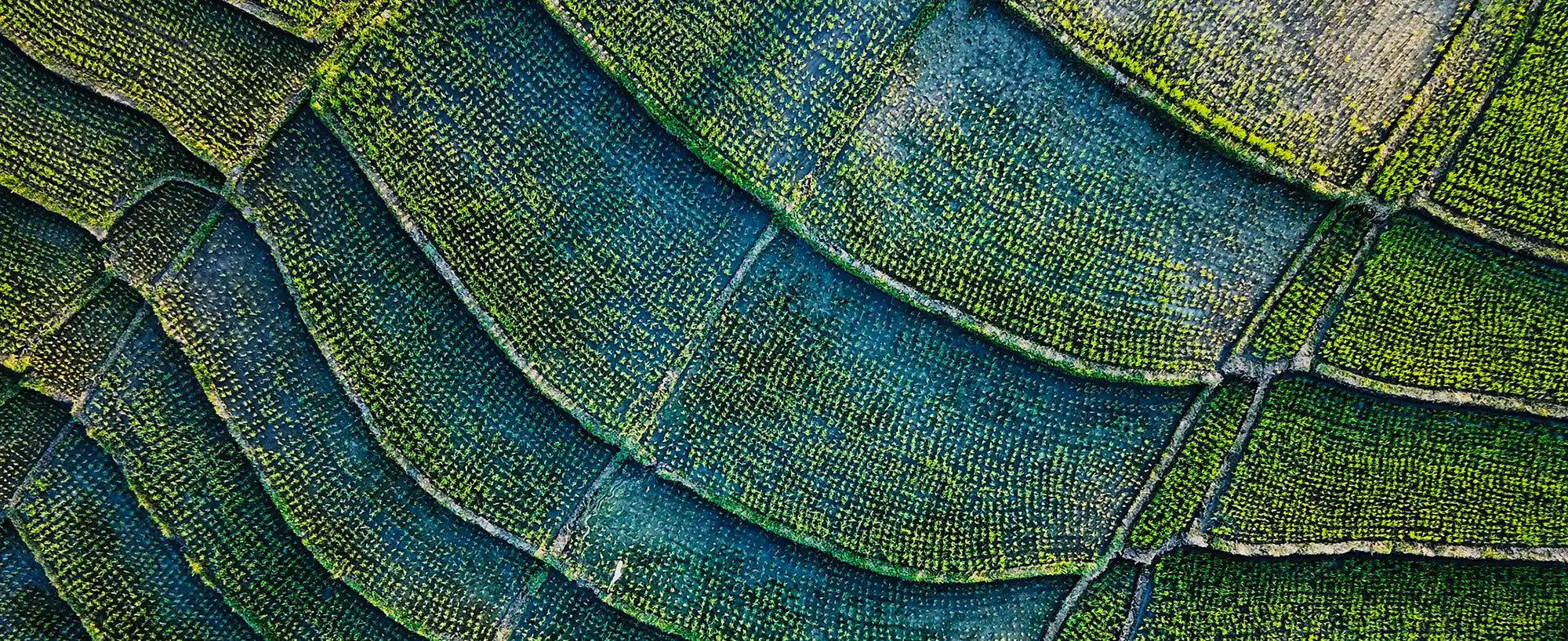 sustainability
As good for you & the planet as it gets
Sustainability is the origin and drive of our actions and thoughts. Therefore all products meet the WingGuard standard. We focus on security, transparency, sustainability and social responsibility. We always look at sustainability holistically. As a company, we are both climate and plastic neutral - across the entire supply chain.