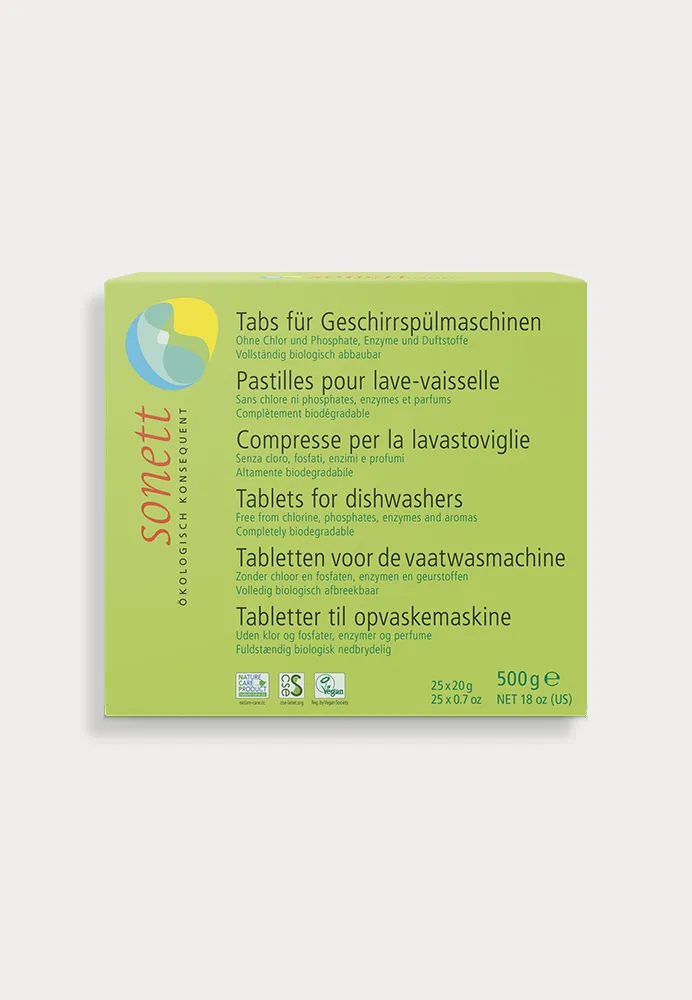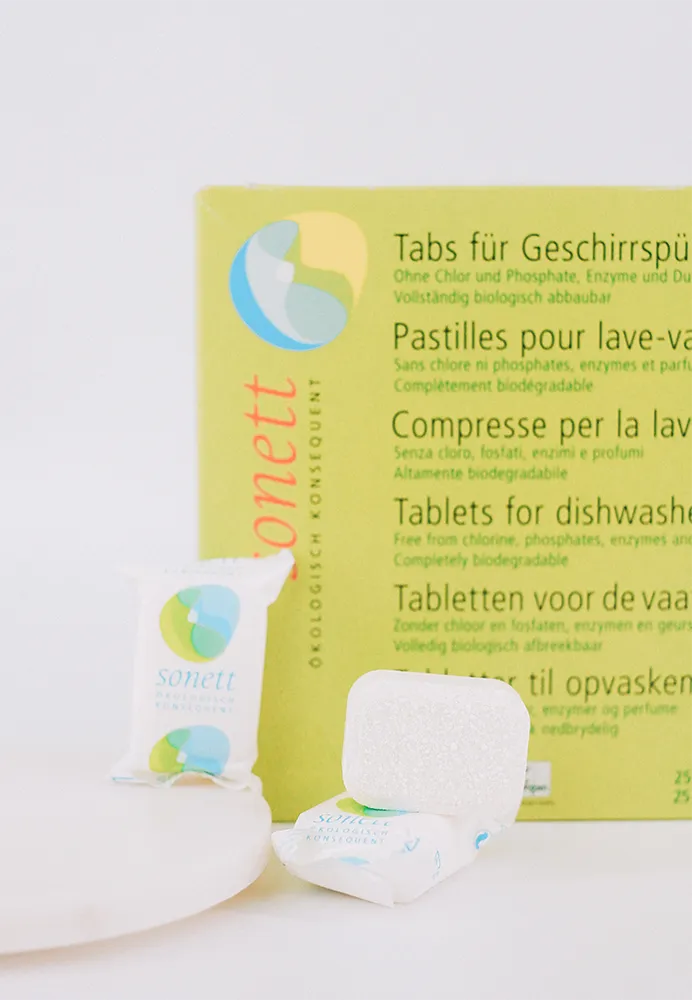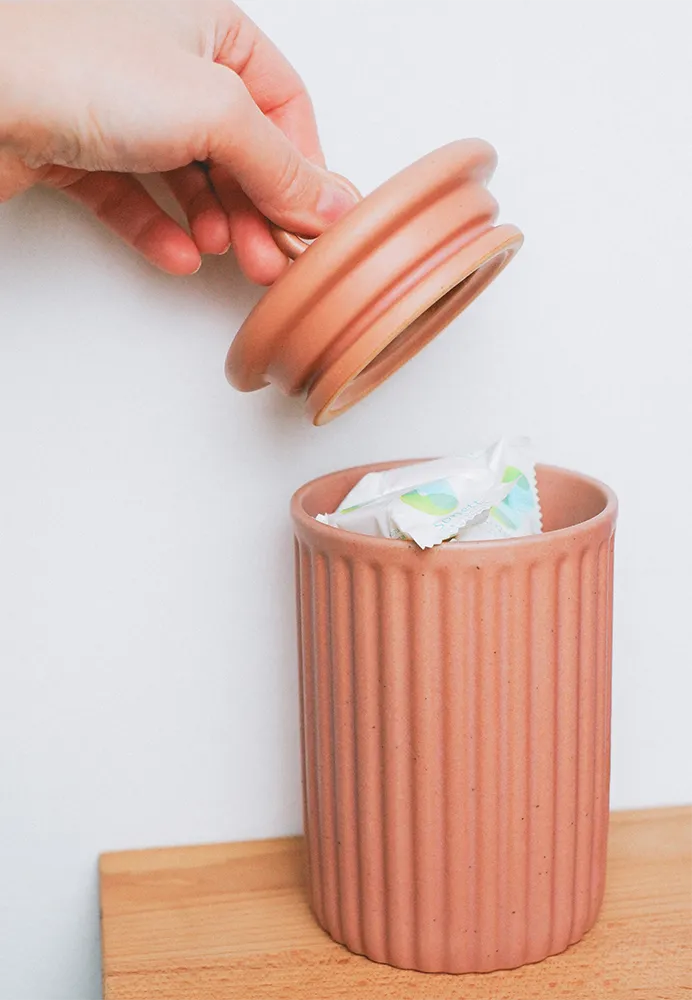 Dishwashing liquid tabs (25 pcs.)
❤️ Why we love the product
✓ 100% biodegradable
✓ Phosphate free
✓ Vegan
The vegan Sonett Tabs for dishwashers are characterized by the fact that they do not contain any bleaching agents containing chlorine, phosphates or enzymes. These dishwasher tabs are also fragrance-free. The main ingredients of the Sonett Tabs are soda, silicates and sulfated castor oil. Dried food leftovers on the dishes are dissolved by the silicates. The soda contained in the tabs supports the fat-dissolving power of the silicates. Please note that the phosphate-free Sonett Tabs for dishwashers are only suitable for household dishwashers where the water hardness can be adjusted. The tabs are only suitable for dishes that are dishwasher-safe. Not suitable for lead crystal, hand-painted porcelain and silver.
In order to get a good, satisfactory washing result, you should regularly clean your dishwasher with a dishwasher cleaner. You should also make sure that the washing arms and filters are always clean and that your dishwasher contains enough salt and rinse aid.
25 tabs (individually wrapped)
The Sonett Tabs for dishwashers are only suitable for household dishwashers where the water hardness can be adjusted. Only suitable for dishwasher-safe dishes.

Not suitable for:
Silver, lead crystal and hand-painted porcelain.

Dosage
Use one tab for normally soiled dishes. If the dishes are heavily soiled, you should use 2 tabs if necessary.
Sodium Citrate, Sodium Carbonate, Sodium Percarbonate, Tetra Sodium Glutamate Diacetate, Carboxymethyl Inulin, Sodium Metasilicate, Sodium Bicarbonate, Sodium Silicate, Sulphated Castor Oil, Alkylpolyglucoside C8–C16 (Coco Glucoside), Sodium Gluconate, Potassium Soap*,

*certified organically grown
WingGuard.de - Sustainable products for you and me
With WingGuard, you no longer have to guess or hope which products are good for you and your home. All products in our shop are subject to strict standards to be non-toxic, effective, sustainable and cruelty-free. As soon as you have found a product that you like, we will deliver it to your home in a CO2-neutral manner.
Sustainability belongs in the middle of society. We offer our customers the best shopping experience & naturally motivate them to lead a more sustainable lifestyle.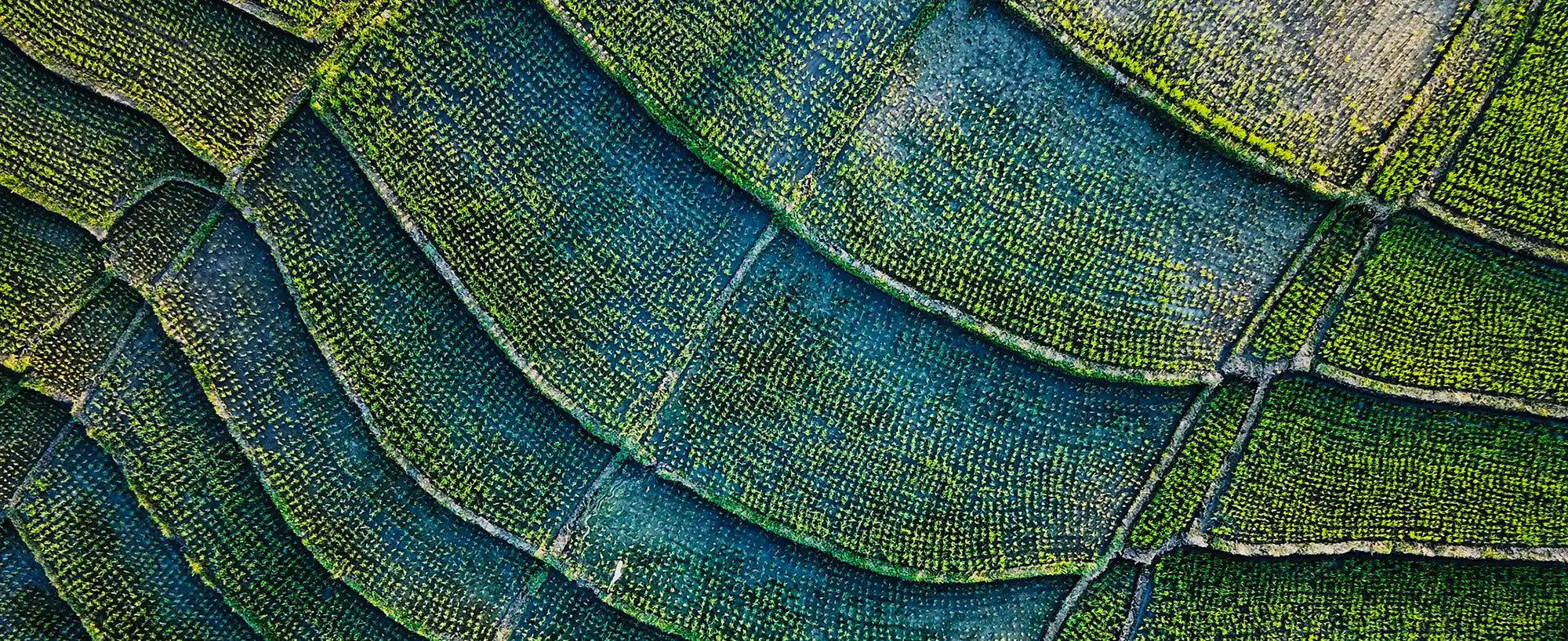 sustainability
As good for you & the planet as it gets
Sustainability is the origin and drive of our actions and thoughts. Therefore all products meet the WingGuard standard. We focus on security, transparency, sustainability and social responsibility. We always look at sustainability holistically. As a company, we are both climate and plastic neutral - across the entire supply chain.