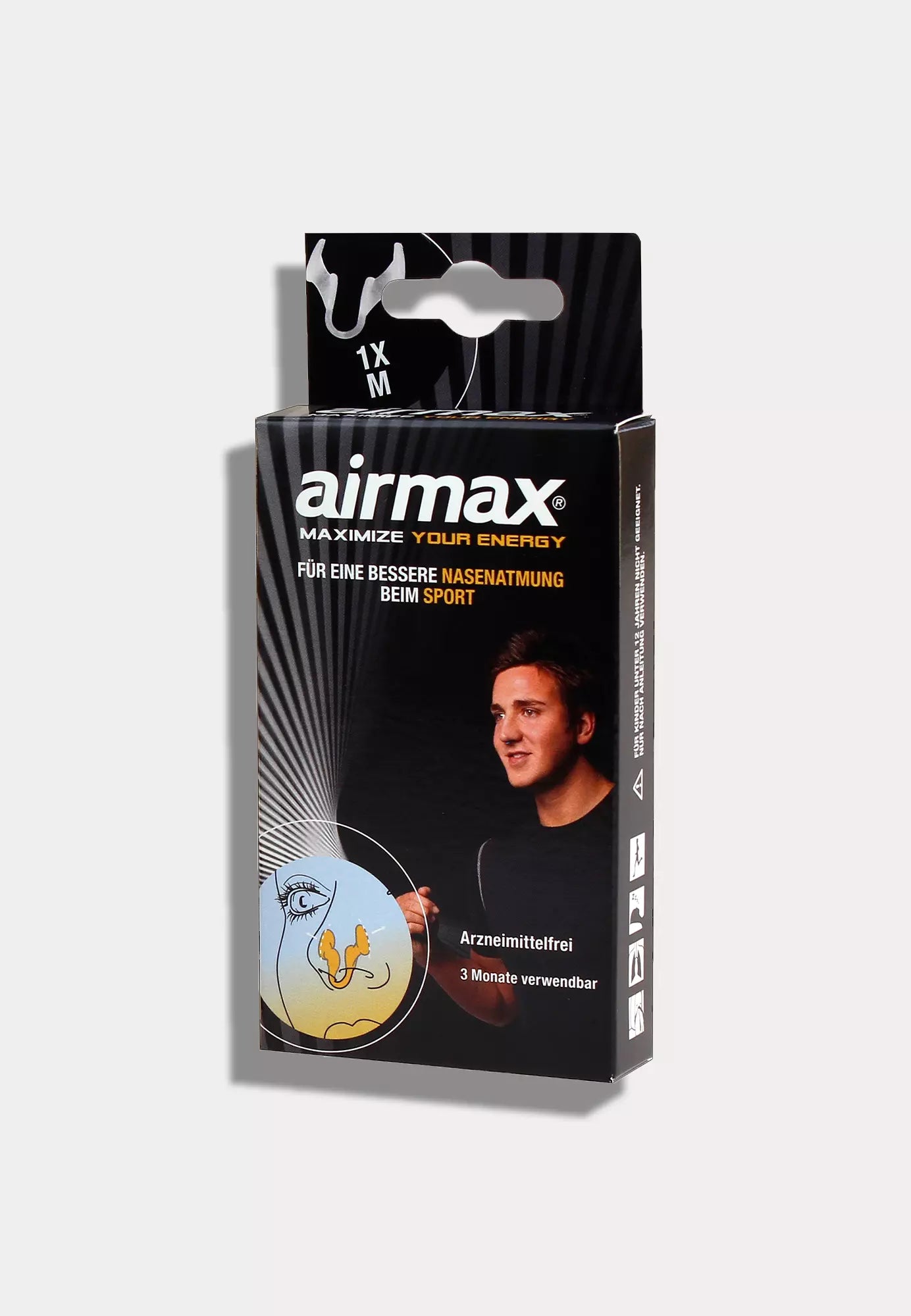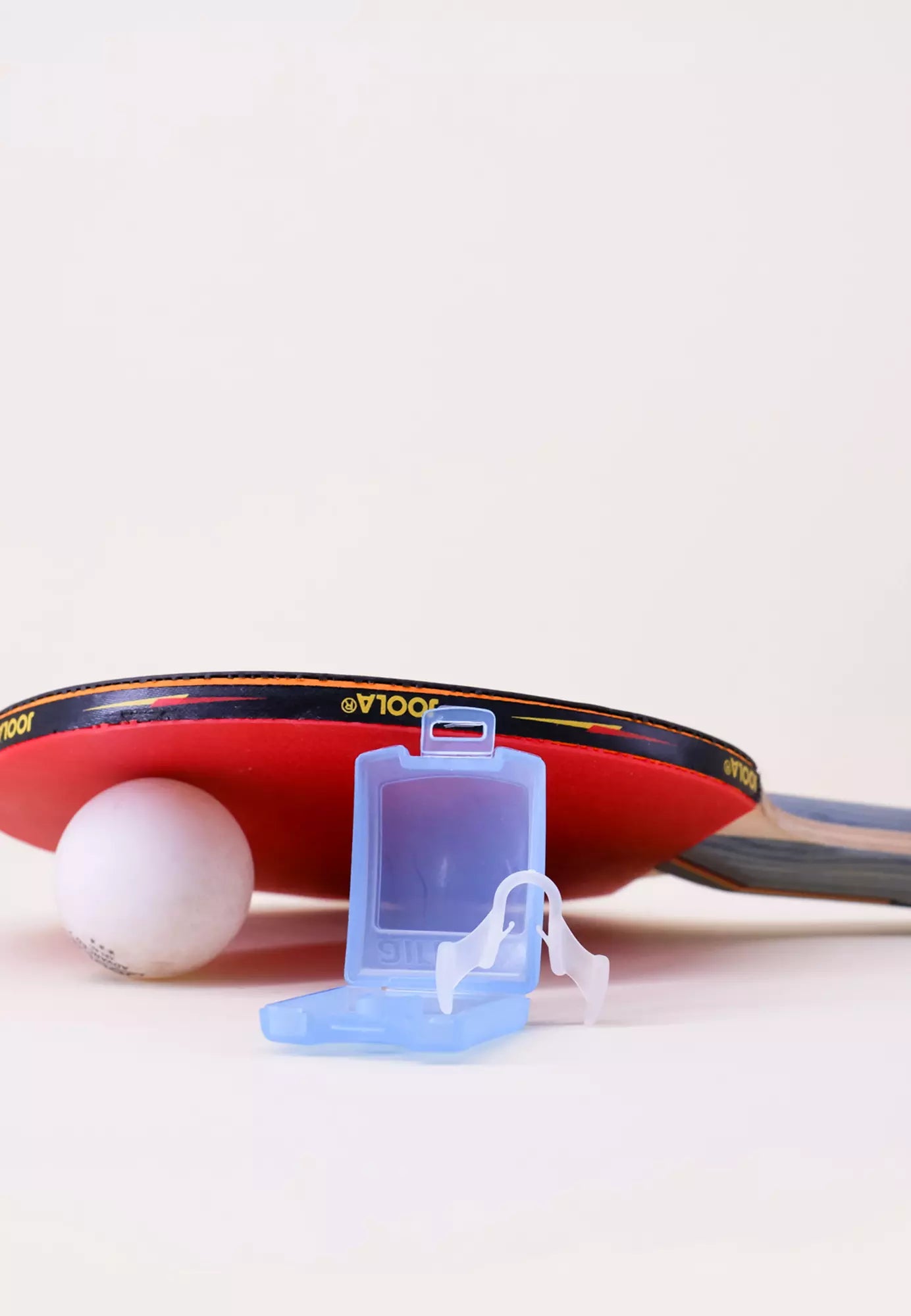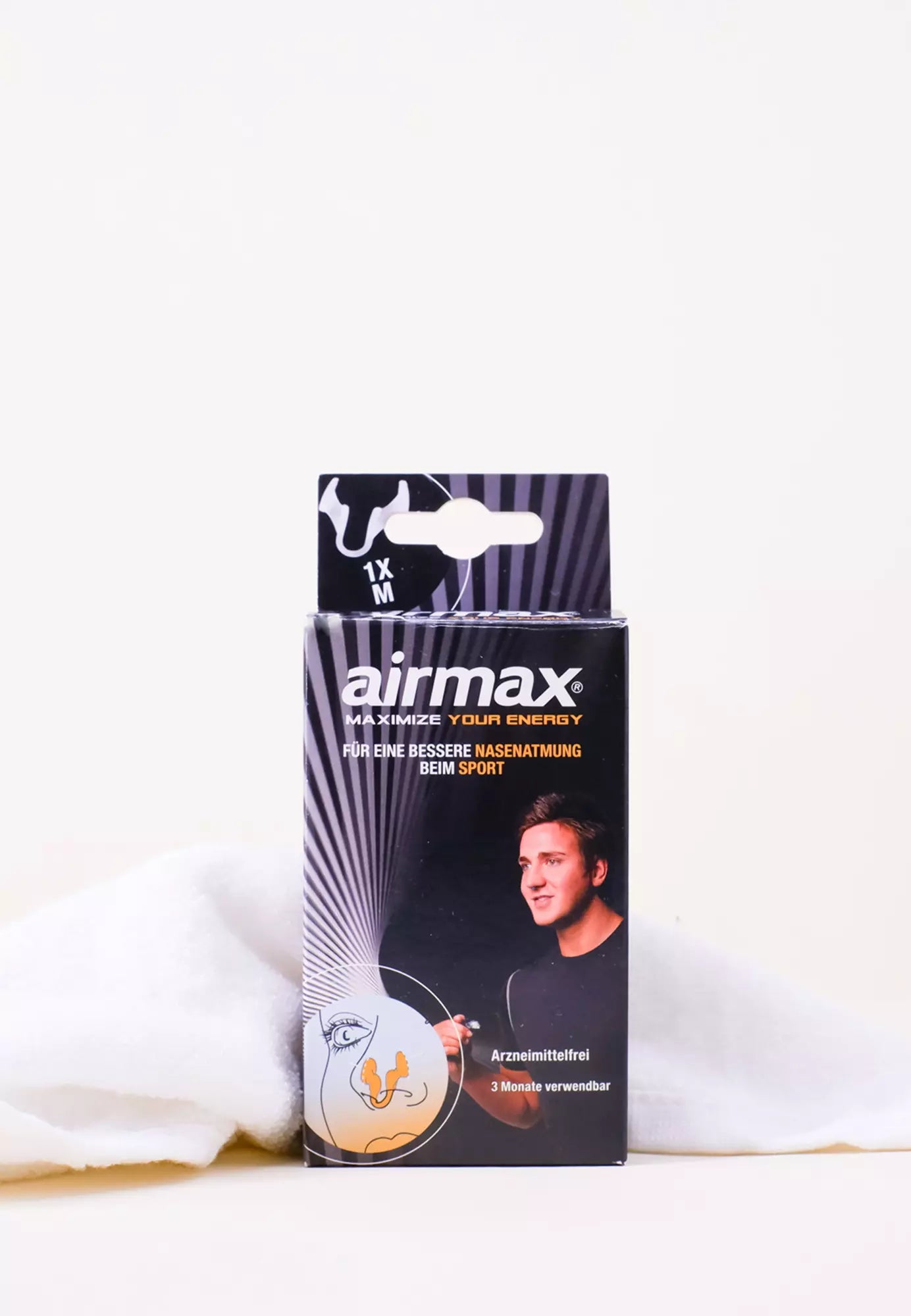 Sport nasal dilator (nose spreader)
❤️ Why we love the product
✓ Pleasant wearing comfort
✓ Transparent material
✓ Can be used for approx. 3 months
HOW DOES AIRMAX® SPORT WORK?
The Airmax® Sport nasal dilator from the Dutch company Airmax BV is inserted into the nose and widens the nostrils by spreading the nostrils. It improves airflow when inhaling and exhaling and can reduce breathing problems during sports.

If we don't get enough air through our nose when doing sports, we often automatically open our mouth to breathe. By wearing the Airmax®, the change from nose to mouth breathing can occur less frequently.

Insert Airmax® Sport symmetrically into your nose until the Airmax® connecting bar rests on your nose bridge.
SPECIAL FEATURES OF AIRMAX® CLASSIC
• May improve nasal breathing during exercise
• Pleasant wearing comfort
• Secure fit thanks to small, soft hooks
• Transparent material
• Usable for about 3 months
DIFFERENCE TO AIRMAX® CLASSIC:
• Small hooks for a particularly secure fit during sports
• Transparent color

Do you have problems breathing through your nose at night? Then the
Airmax® Classic nasal dilator
is
right for you.
The nasal spreader (also called nasal dilator or nasal wing spreader) is made of soft, odorless and medically tested plastic (SEBS). The transparent material and discreet design ensure that it is worn unobtrusively. Soft hooks guarantee a secure fit of the Airmax when moving. As a rule, the size S (small) is more suitable for women and M (medium) for men. It is recommended to replace the Airmax® with a new one about every three months in order to obtain maximum effect and high wearing comfort.


WingGuard.de - Sustainable products for you and me
With WingGuard, you no longer have to guess or hope which products are good for you and your home. All products in our shop are subject to strict standards to be non-toxic, effective, sustainable and cruelty-free. As soon as you have found a product that you like, we will deliver it to your home in a CO2-neutral manner.
Sustainability belongs in the middle of society. We offer our customers the best shopping experience & naturally motivate them to lead a more sustainable lifestyle.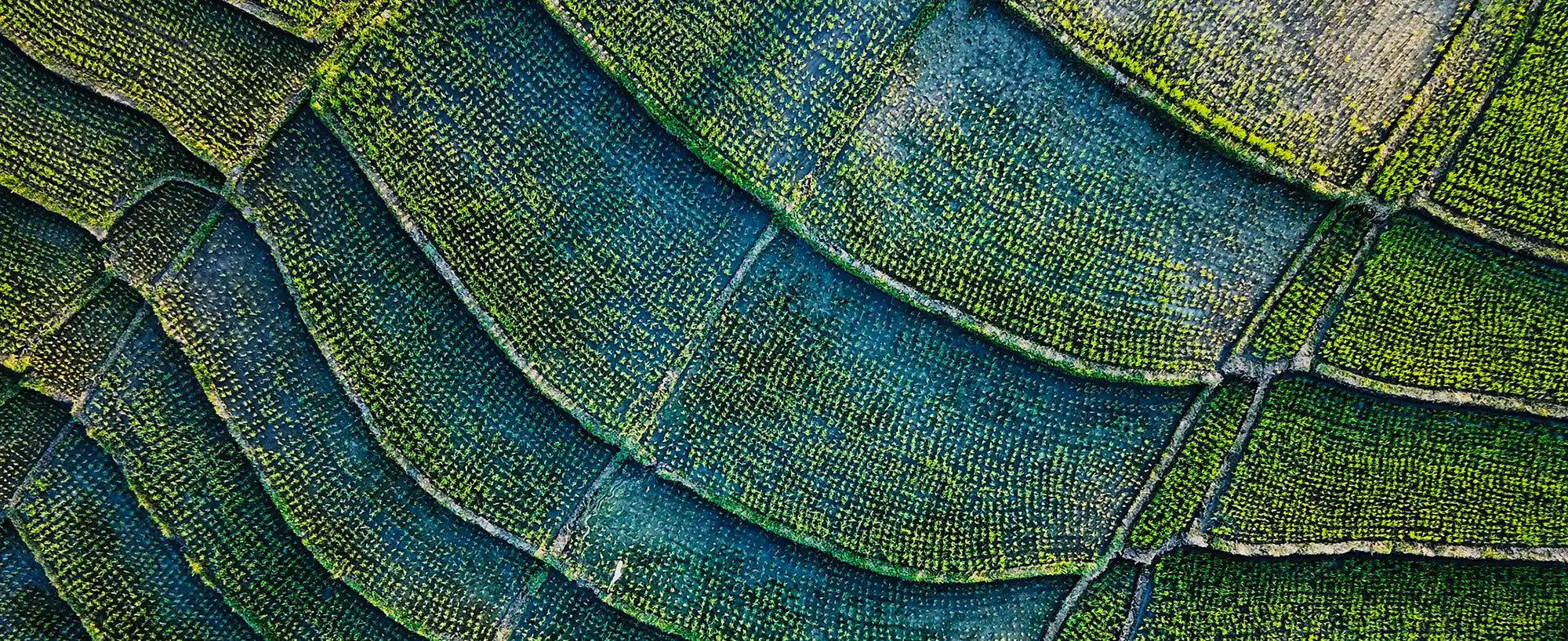 sustainability
As good for you & the planet as it gets
Sustainability is the origin and drive of our actions and thoughts. Therefore all products meet the WingGuard standard. We focus on security, transparency, sustainability and social responsibility. We always look at sustainability holistically. As a company, we are both climate and plastic neutral - across the entire supply chain.