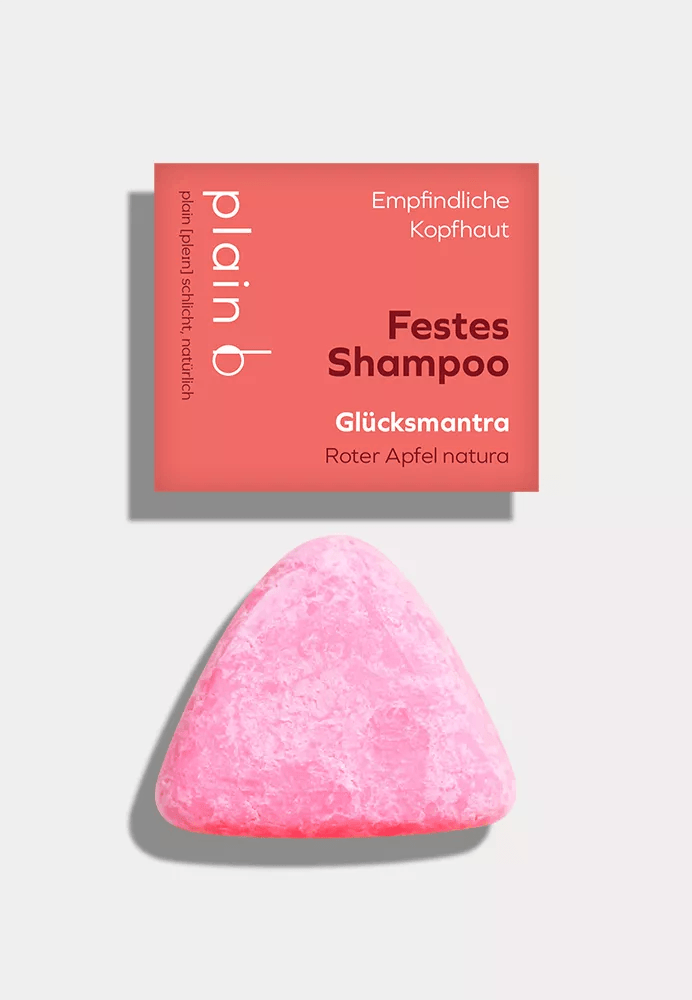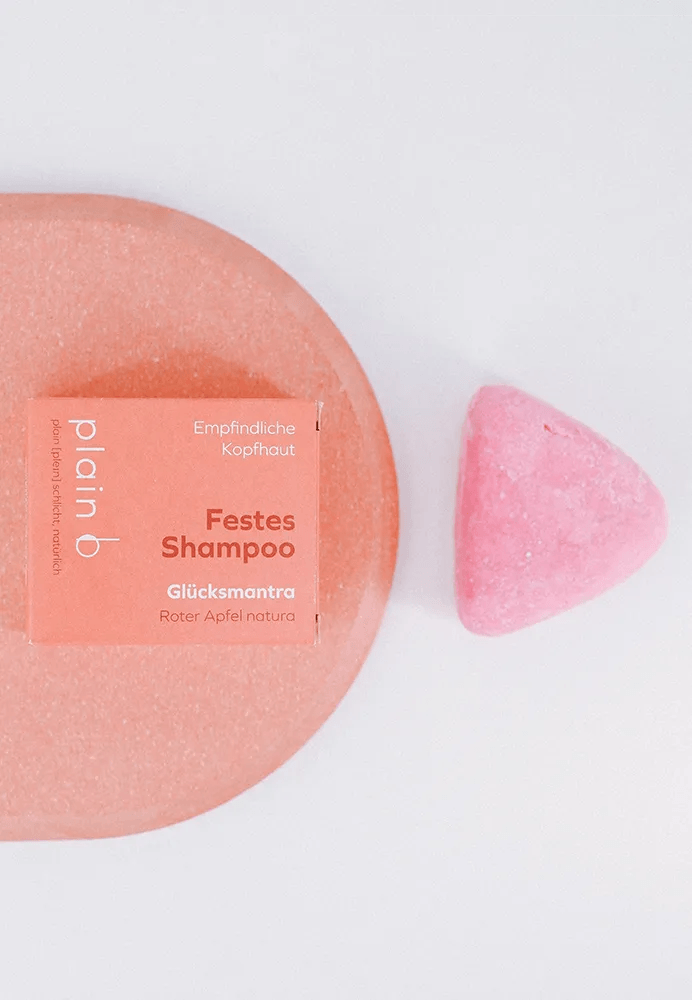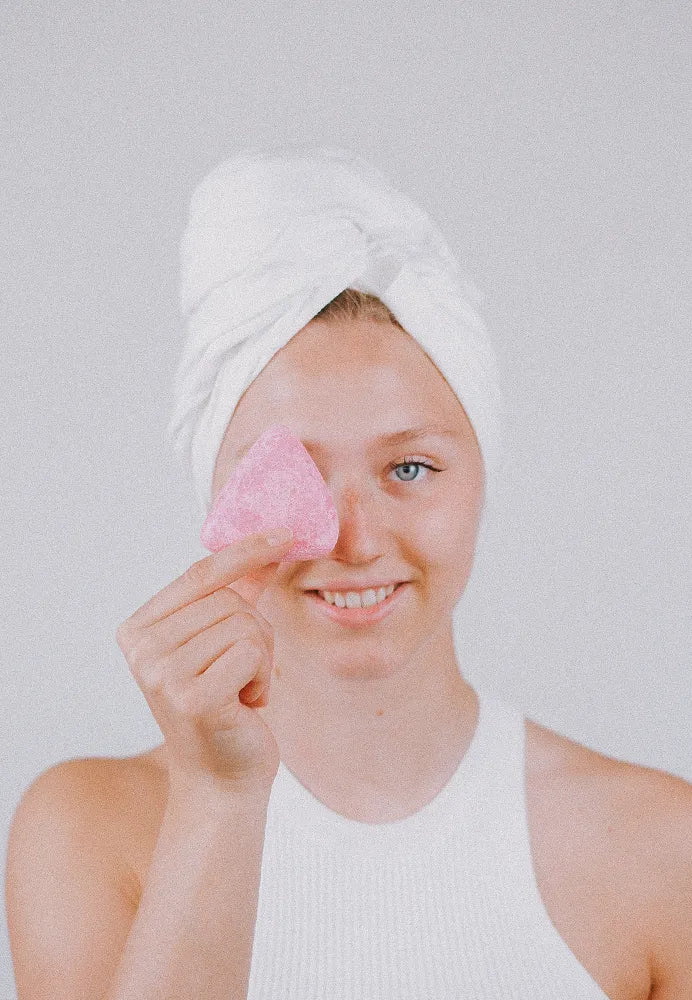 Shampoo Bar Lucky Mantra - Sensitive Scalp (85g)
❤️ Why we love the product
✓ Ensures wonderfully soft foam
✓ Natural ingredients
✓ Crafted by hand
The solid shampoo Glücksmantra is ideal for a sensitive scalp thanks to the mild coconut surfactant. It also moisturizes your hair and makes it easy to comb. The fruity smell of apple also invigorates the senses when washing your hair. Of course, our plain b shampoos are all free of microplastics, silicones or parabens.
• Nourishing and natural ingredients
• Free of microplastics, parabens, silicones and artificial preservatives
• Without palm oil
• Handcrafted in Germany
• Ergonomic shape for easy use
• Vegan
• Plastic-free packaging
• Perfect for travel and hand luggage
• Content: 85 g

What our customers say about this product:
"I was very surprised that the shampoo bar foams so well :) and that after washing out the hair is not as dull as with other shampoo bars."

"What totally surprised me was that my hair took only a fraction of the time to dry. I have very long hair and I don't blow dry - it left my hair wet for hours. The lather is rich and creamy - washes out quickly. The grip feeling - even when the hair was still wet - was totally pleasant..."

"For me, it wasn't THE best part, but rather the overall experience with the product. First of all, its shape makes it very comfortable to hold when lathering. The smell is pleasantly fruity, but not overdone. The hair feel after washing is indistinguishable from a liquid shampoo and wear and tear was surprisingly low after more than two weeks. But the most positive point is of course the ecological footprint!"
Hold the shampoo briefly under running water, foam it up in your hand and then distribute it through your hair.

It is best to let the solid shampoo dry in a soap bag after use or use a soap magnet. If you have almost used up the shampoo and the residue is slowly becoming brittle, you can continue to use the soap residue in our plain b glove sponge.

If you are using a solid shampoo for the first time, note that the silicone layer will only slowly separate from your hair. This is why hair may feel a bit dry at first when you make the switch.
Sodium Cocoyl Isethionate, Aqua, Cocos Nucifera Oil*, Glycerin, Parfum, Guar Hydroxypropyltrimonium Chloride, D-Limonene, Linalool, CI 77891, Geraniol, CI 77491
*from controlled organic cultivation

Ingredients (easy to understand):
Coconut surfactant, water, coconut oil*, vegetable glycerin, perfume, guar gum, limonene, linalool, coloring titanium dioxide, geraniol, coloring iron oxide
*from controlled organic cultivation
85g
WingGuard.de - Sustainable products for you and me
With WingGuard, you no longer have to guess or hope which products are good for you and your home. All products in our shop are subject to strict standards to be non-toxic, effective, sustainable and cruelty-free. As soon as you have found a product that you like, we will deliver it to your home in a CO2-neutral manner.
Sustainability belongs in the middle of society. We offer our customers the best shopping experience & naturally motivate them to lead a more sustainable lifestyle.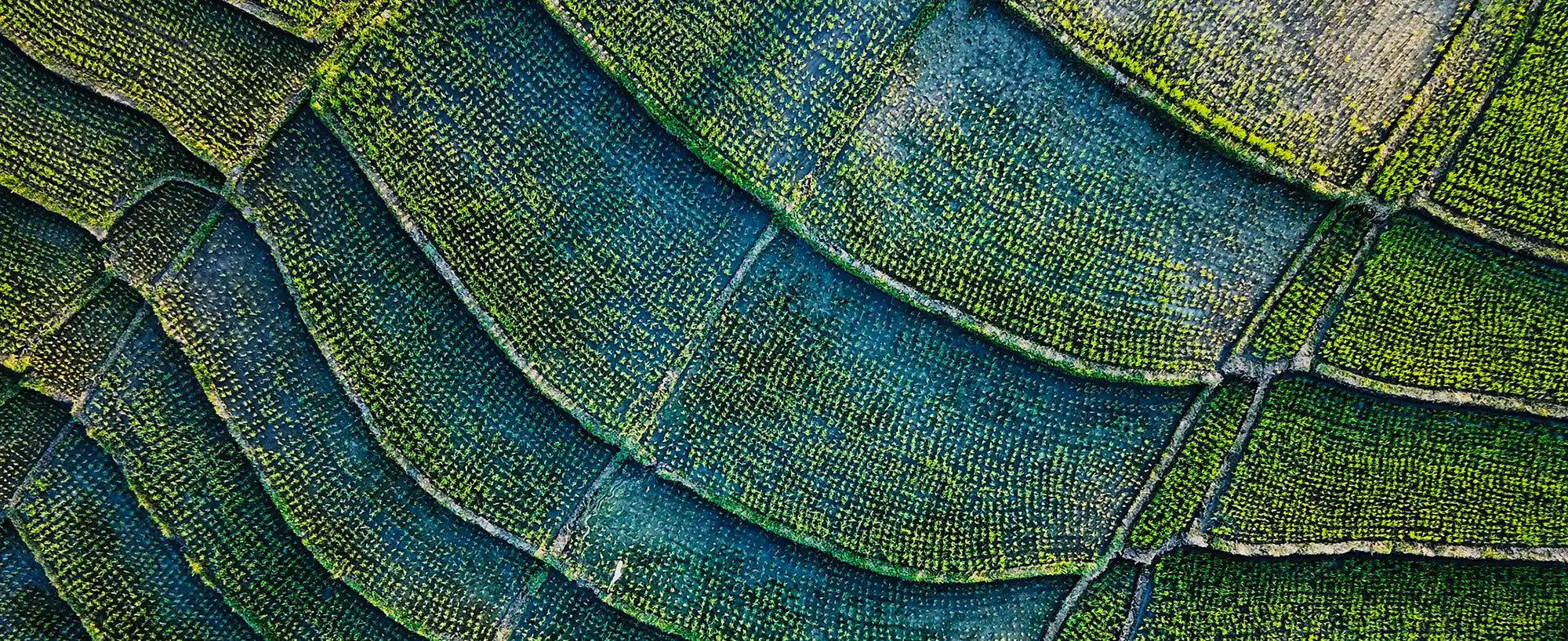 sustainability
As good for you & the planet as it gets
Sustainability is the origin and drive of our actions and thoughts. Therefore all products meet the WingGuard standard. We focus on security, transparency, sustainability and social responsibility. We always look at sustainability holistically. As a company, we are both climate and plastic neutral - across the entire supply chain.