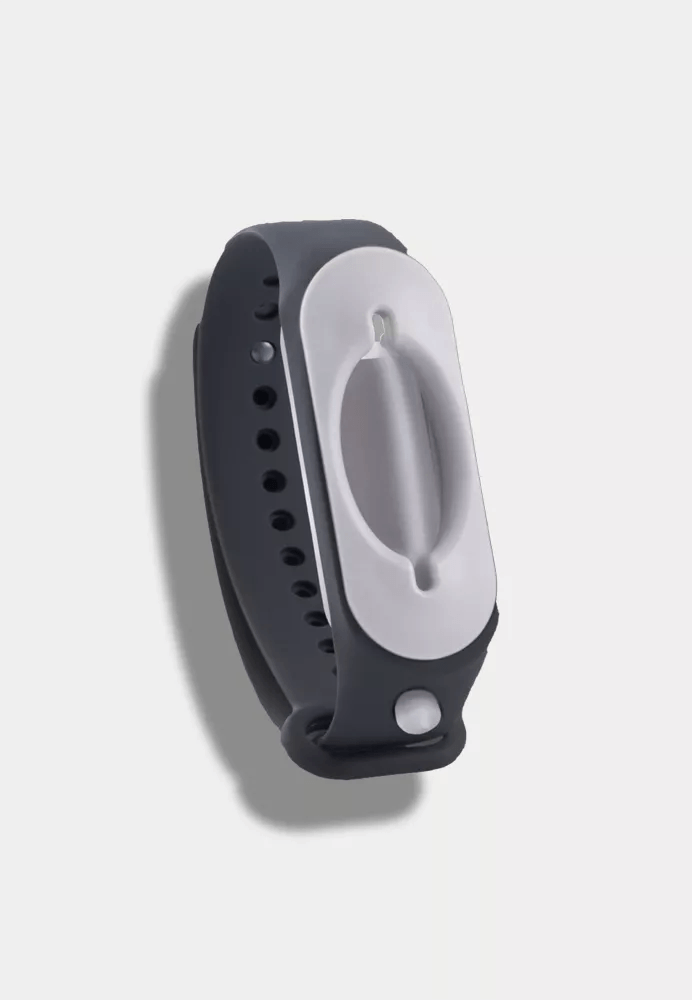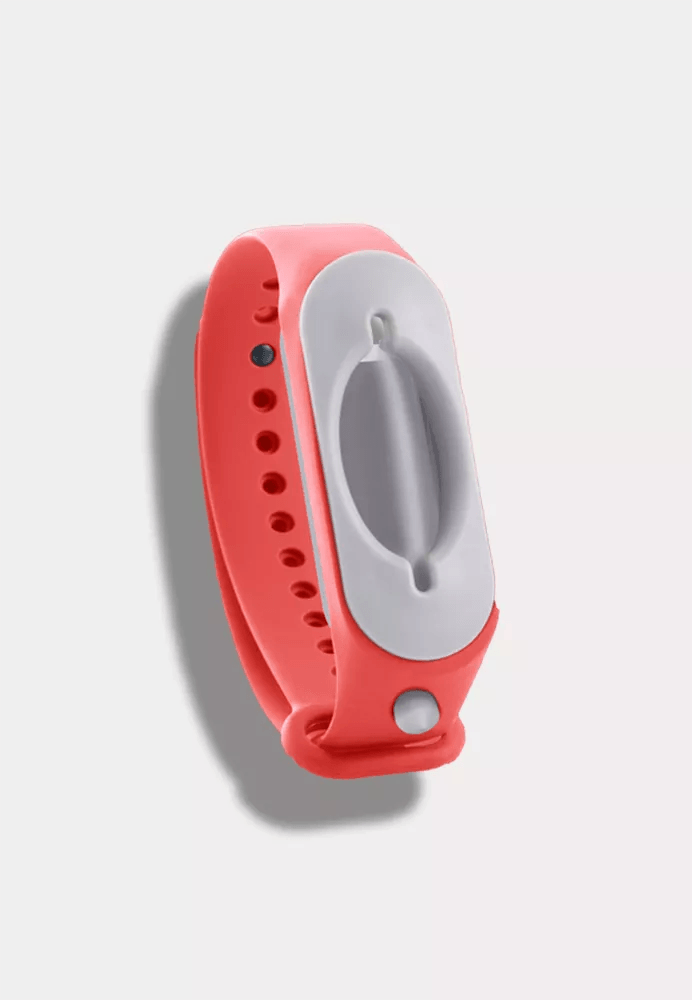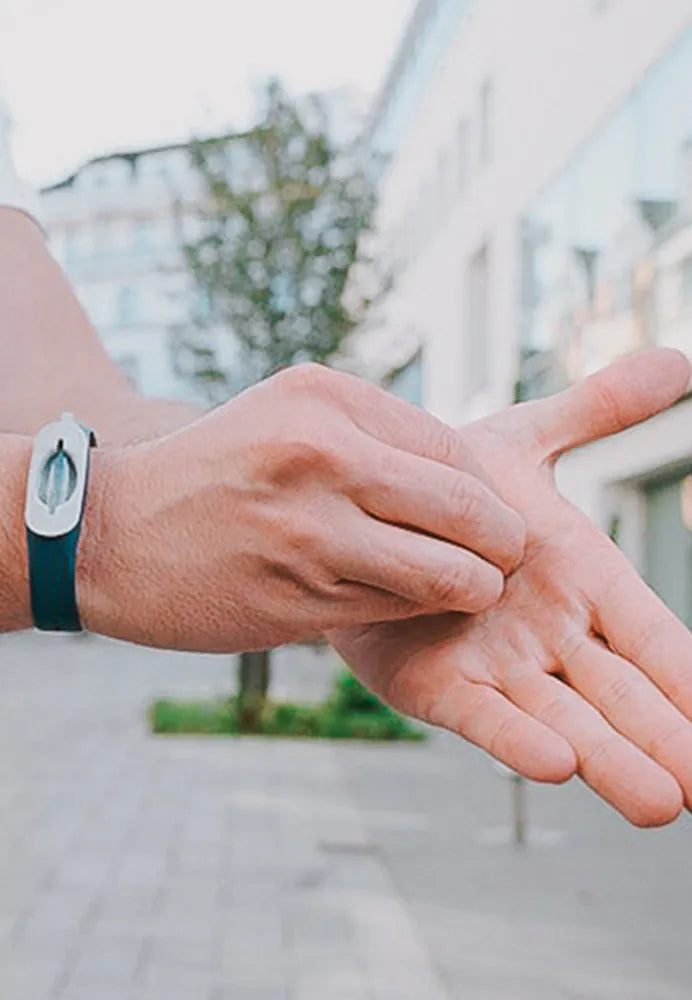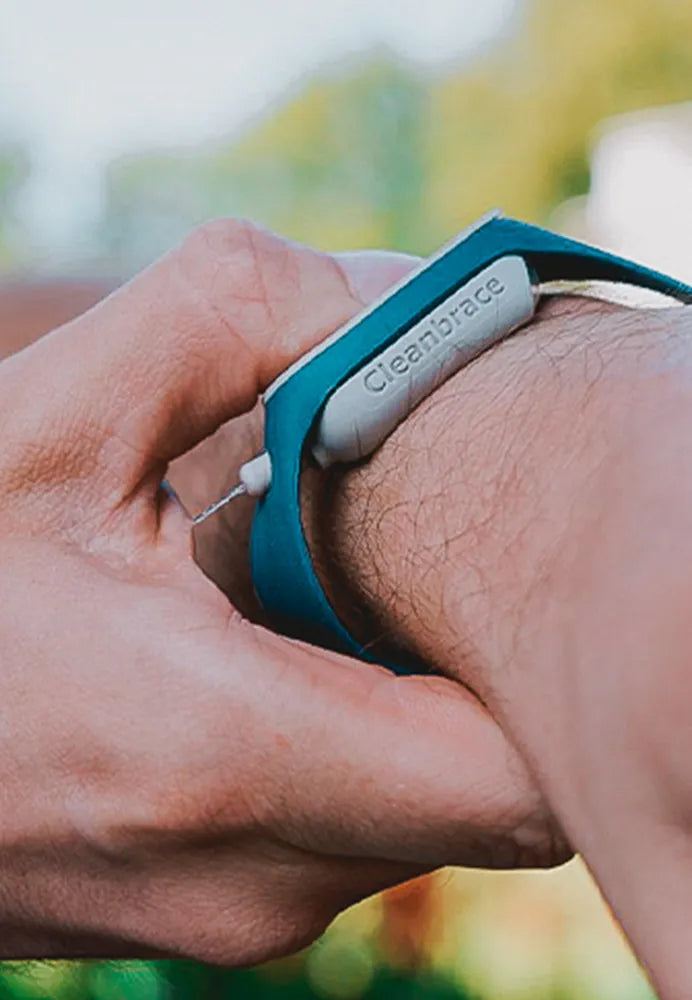 Hygiene bracelet
❤️ Why we love the product
✓ Super light: 20g with content
✓ Scope of delivery: Cleanbrace
✓ Disinfection bracelet + refiller
Made in Germany
The mobile disinfectant dispenser for the wrist!
The Cleanbrace bracelet is your daily companion on the go. Whether shopping, traveling or at work - the band provides you with disinfectant conveniently and reliably.
By squeezing the tank
YOU
get
a perfectly dosed amount of disinfectant for local palm disinfection. The tank volume is sufficient for 5-6 applications and best of all: you can easily refill the Cleanbrace bracelet with the supplied refiller. This not only keeps your hands clean, but also our environment!
• Super light: 20g with content
• Bracelet size: maximum circumference 22cm | minimum circumference 10cm
• Scope of delivery: Cleanbrace disinfection bracelet + refiller
• Made in Germany: Manufactured in German workshops for the disabled
• Sustainable: Can be easily refilled with the help of the refiller
Note:
Can be used with commercially available liquid disinfectants/solutions. The disinfectant is not included in the scope of delivery.
Cleanbrace is a sustainable and mobile solution for your everyday hand hygiene. With the included refiller, YOU can refill your Cleanbrace bracelet quickly and easily.

The tip of the refiller filled with disinfectant is inserted into the valve opening. The tank of the Cleanbrace bracelet fills up with a slight pumping motion. As soon as the tank is completely filled, the refiller can be pulled out of the valve opening.

To use it, first put the bracelet on your wrist and press the tank with your thumb. You get the desired amount of disinfectant for mobile hand disinfection through the valve.
Food Grade Silicone & TPE & LDPE Plastic
WingGuard.de - Sustainable products for you and me
With WingGuard, you no longer have to guess or hope which products are good for you and your home. All products in our shop are subject to strict standards to be non-toxic, effective, sustainable and cruelty-free. As soon as you have found a product that you like, we will deliver it to your home in a CO2-neutral manner.
Sustainability belongs in the middle of society. We offer our customers the best shopping experience & naturally motivate them to lead a more sustainable lifestyle.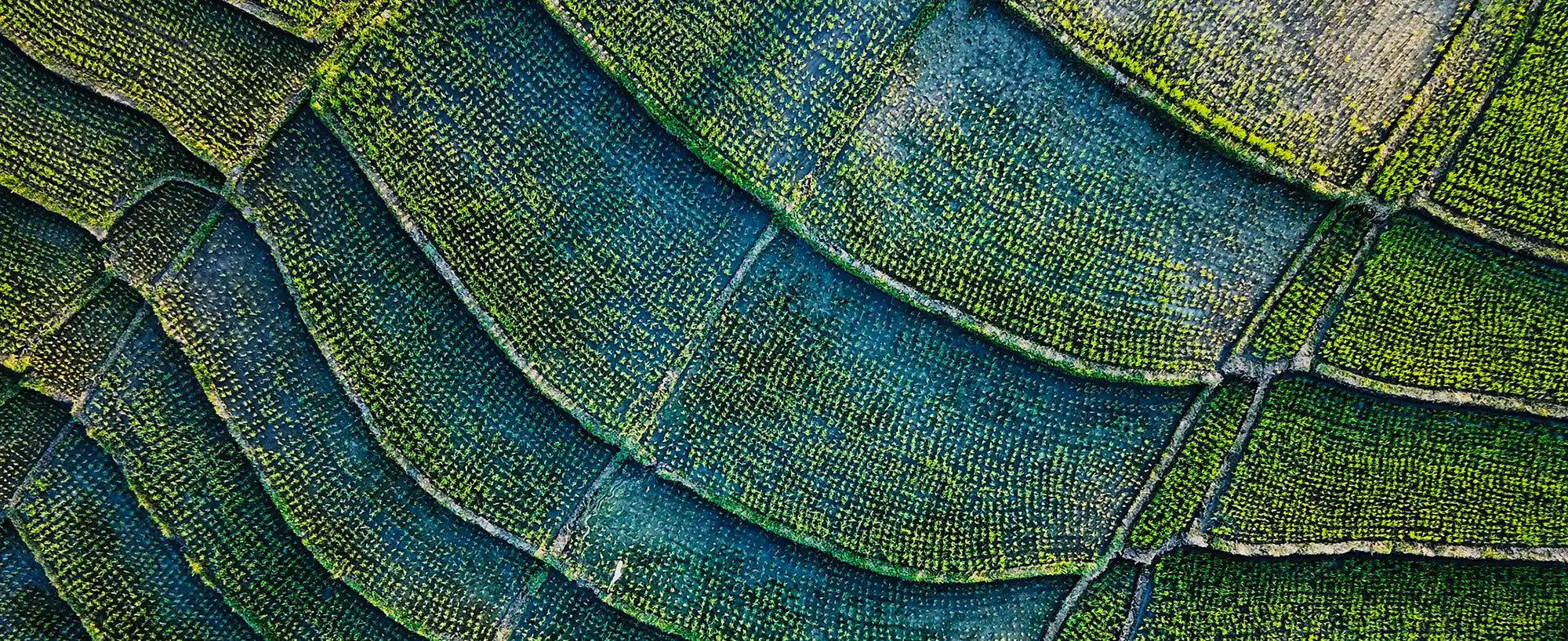 sustainability
As good for you & the planet as it gets
Sustainability is the origin and drive of our actions and thoughts. Therefore all products meet the WingGuard standard. We focus on security, transparency, sustainability and social responsibility. We always look at sustainability holistically. As a company, we are both climate and plastic neutral - across the entire supply chain.