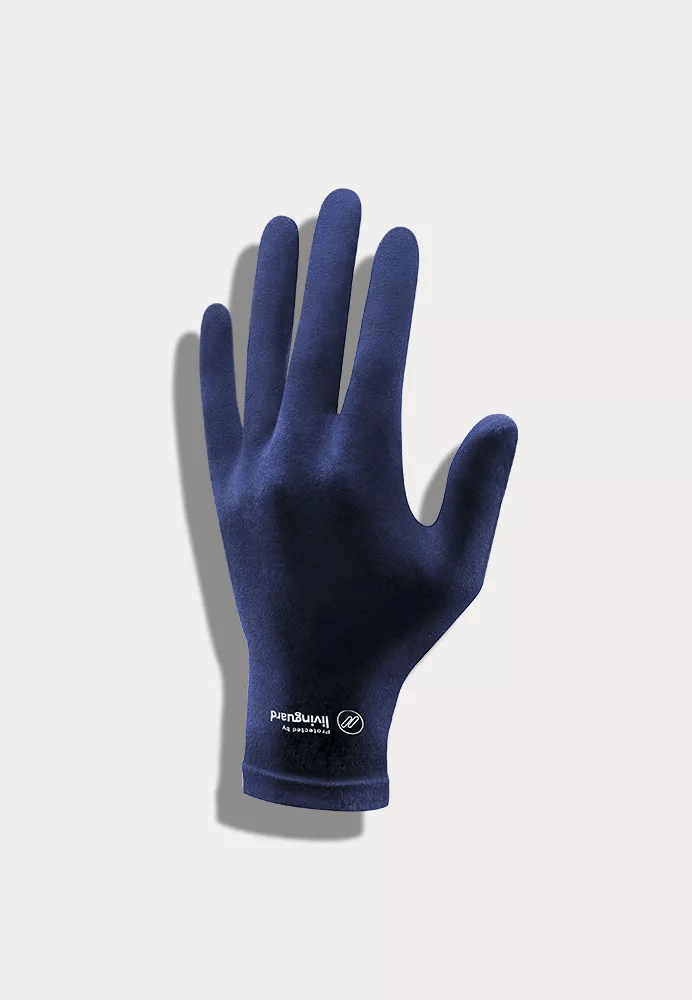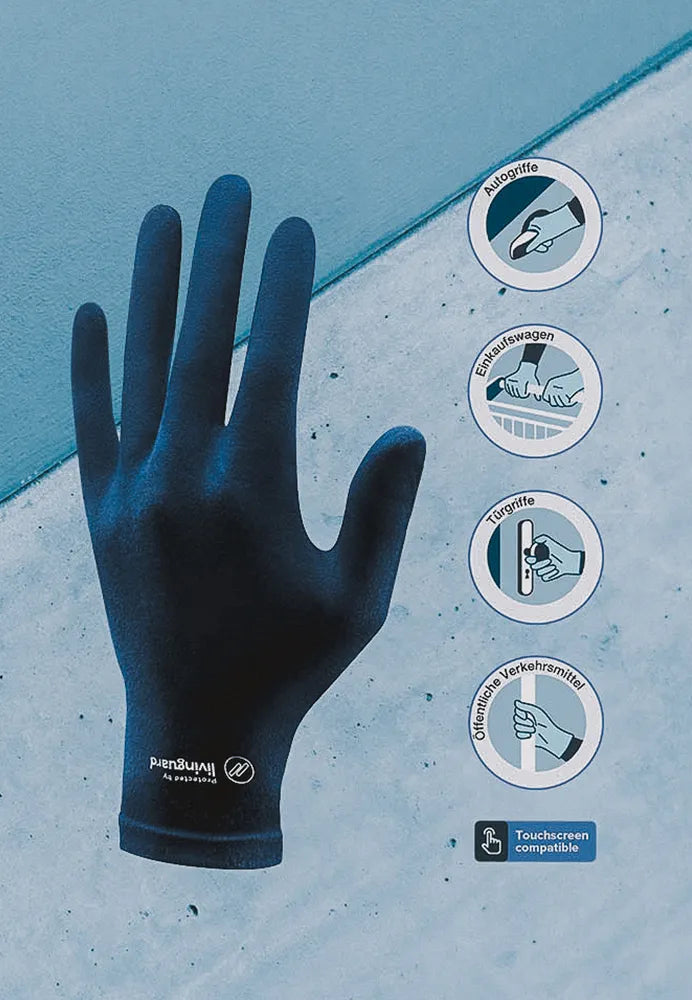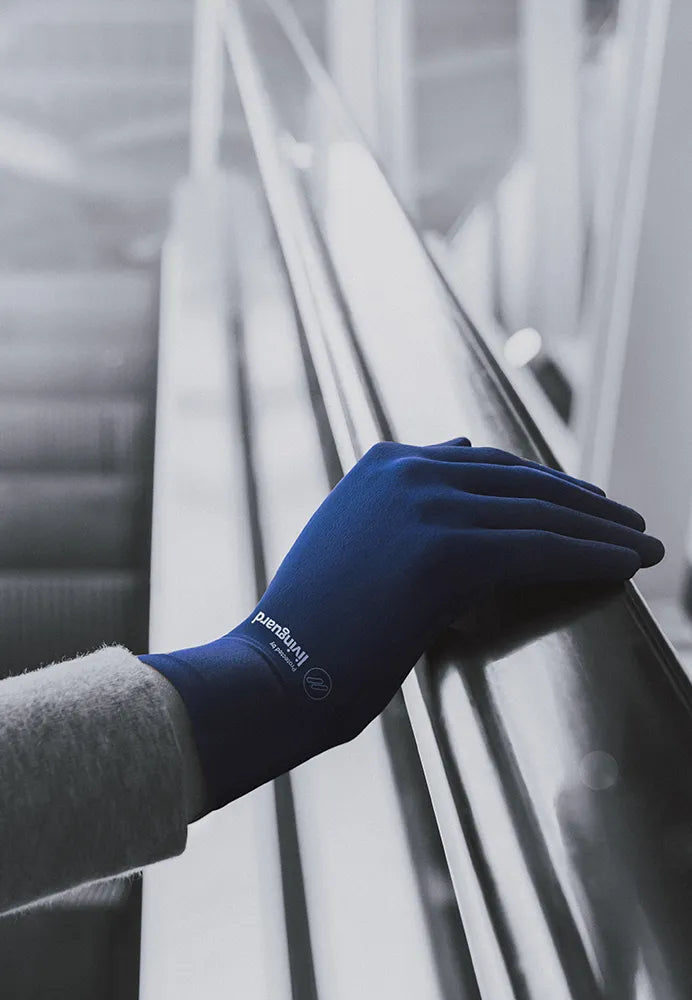 Gloves with Livinguard Anti-Virus Technology (pair)
❤️ Why we love the product
✓ 210 days reusable
✓ Washable 30 times with cold water
✓ Available in many different sizes

A glove that makes touching safe again.
The Livinguard gloves for everyday use feature the patented and certified Livinguard fabric technology. This inactivates bacteria and viruses that come into contact with the gloves and can thus prevent cross-contamination. Sustainable in use.
• Reusable for 210 days and washable in cold water 30 times
• Available in many different sizes (see size chart )
• The antiviral Livinguard technology has been proven to eliminate over 99.9% of the SARS-CoV-2 viruses (which cause the Covid-19 disease), which has been proven in studies by the RWTH Aachen University and the Free University of Berlin
• Made from comfortable, soft material that's equipped for extended use
• Hygiene product and therefore non-returnable
• Note: Livinguard gloves are not medical devices
Please take your size from the
size table
. However, please keep in mind that each hand is individual and there may be deviations. If you are unsure and/or are between two sizes, choose the larger size to be on the safe side.
Since the gloves are highly sensitive hygiene items, the gloves cannot be exchanged once the goods have been opened.
• Please do not use if the packaging is damaged
• Hand wash in cold water for about 2 minutes once a week or as needed
• Hang to dry in a shady place for about 6-8 hours
• Do not use detergent or bleach
• Do not dry clean
• Wash up to 30 times
Study result RWTH Aachen and the Free University of Berlin
Summary of study results confirming Livinguard technology can eliminate SARS-CoV-2 virus by up to 99.9%.


More about the technology
Here you can find out more about the revolutionary Livinguard technology.
WingGuard.de - Sustainable products for you and me
With WingGuard, you no longer have to guess or hope which products are good for you and your home. All products in our shop are subject to strict standards to be non-toxic, effective, sustainable and cruelty-free. As soon as you have found a product that you like, we will deliver it to your home in a CO2-neutral manner.
Sustainability belongs in the middle of society. We offer our customers the best shopping experience & naturally motivate them to lead a more sustainable lifestyle.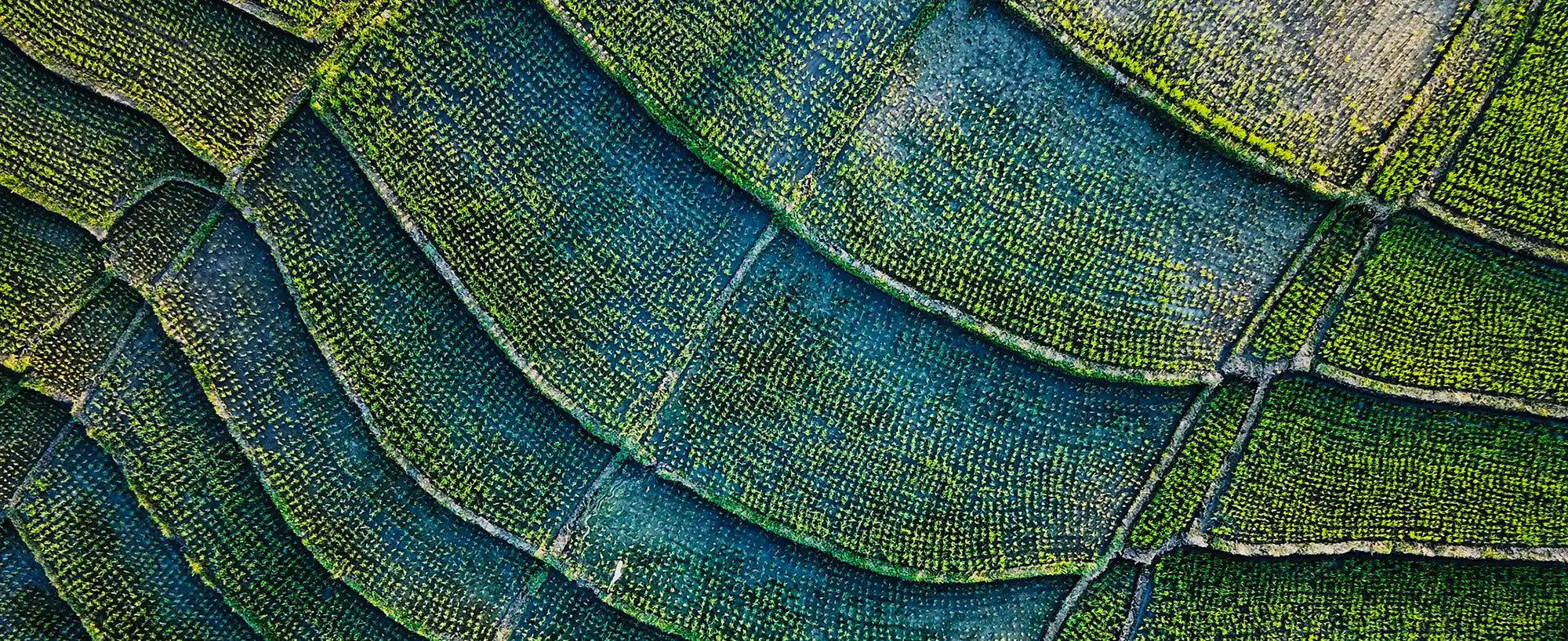 sustainability
As good for you & the planet as it gets
Sustainability is the origin and drive of our actions and thoughts. Therefore all products meet the WingGuard standard. We focus on security, transparency, sustainability and social responsibility. We always look at sustainability holistically. As a company, we are both climate and plastic neutral - across the entire supply chain.