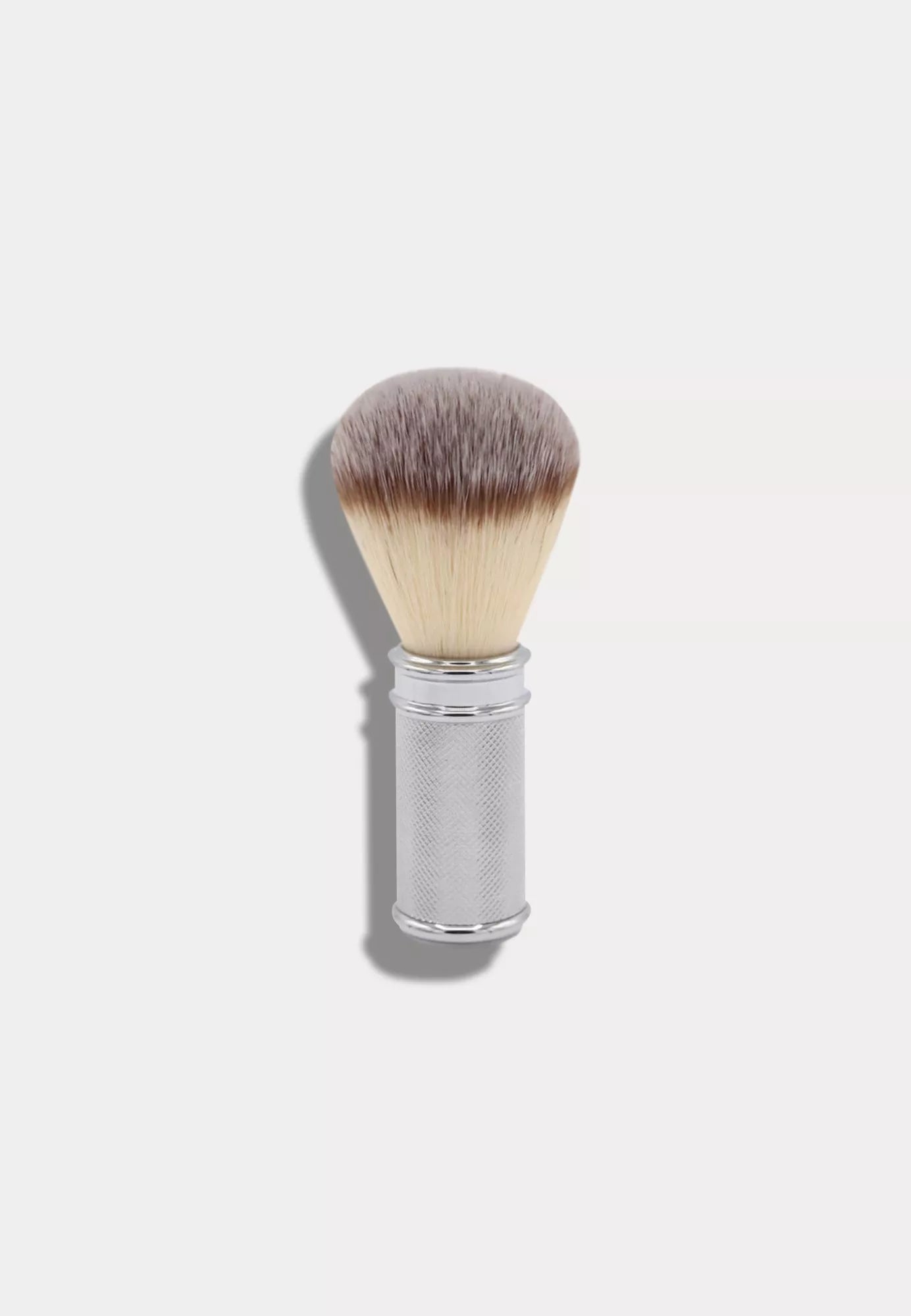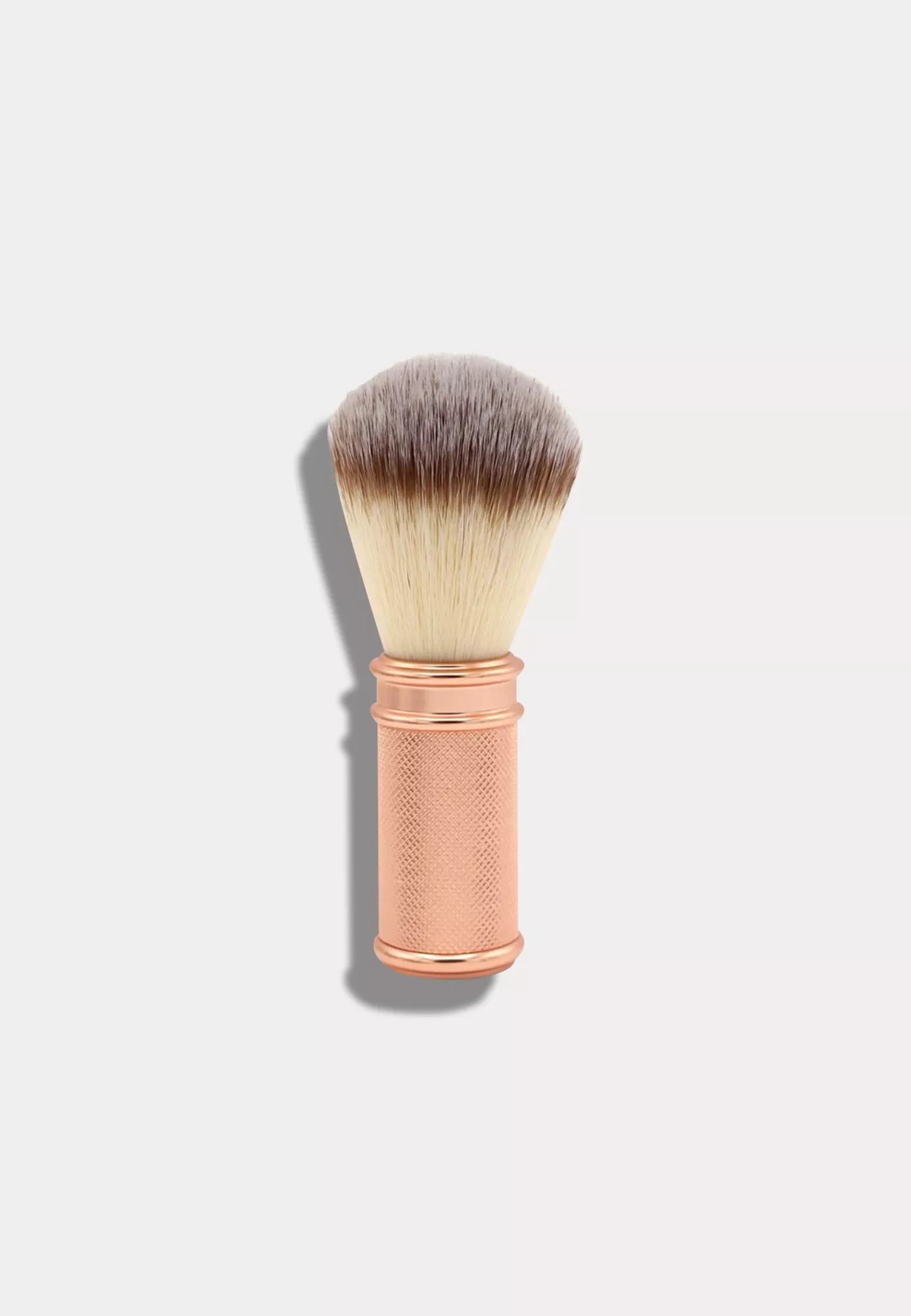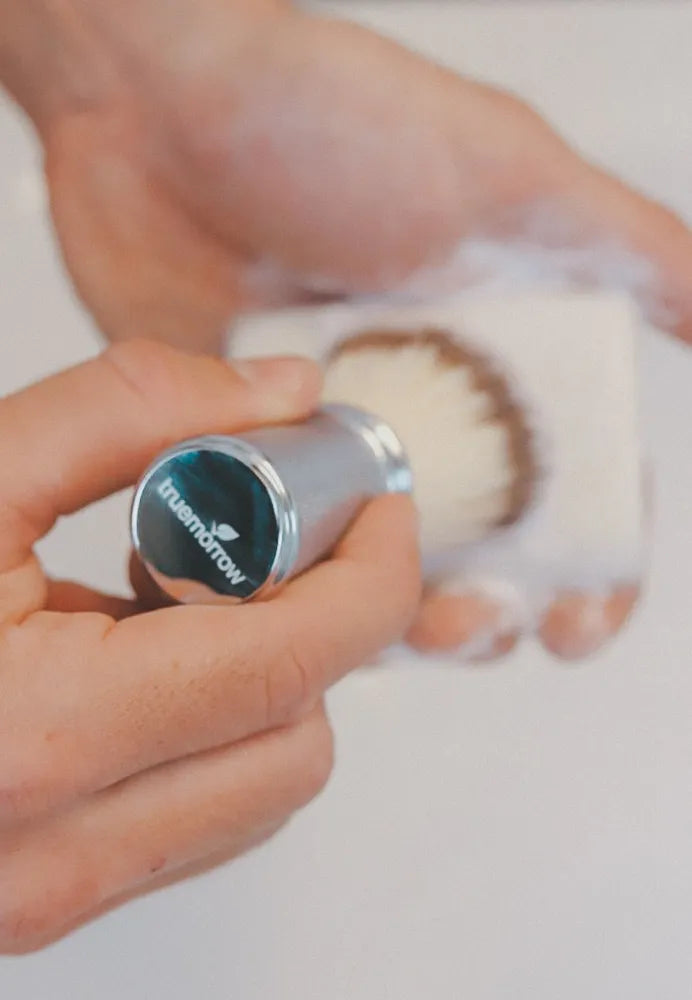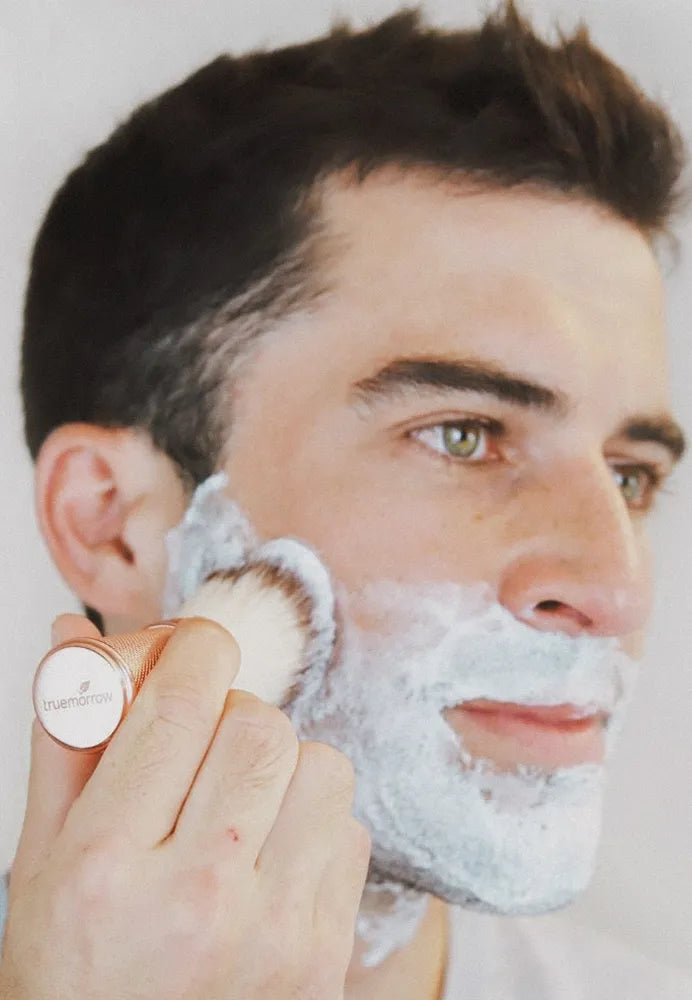 Premium metal shaving brush
❤️ Why we love the product
✓ With vegan nylon bristles (hygienic and cruelty-free)
✓ Environmentally friendly packaging
✓ Particularly durable
With the sustainable truemorrow shaving brush you experience shaving foam on a new level and perfectly complements your premium safety razor. Thanks to the fine bristles, it optimally foams up your shaving soap and optimally prepares your skin and hair for your shave. The vegan bristles are soft, dry quickly and do not develop any odor. With the high-quality, pleasantly heavy metal handle with fine knurling, you have optimal grip when foaming and applying. Applying it with your shaving brush makes the hair stand up so you can shave it better and more gently. All truemorrow shaving brushes are unisex in design and use: You can use them for every shave - no matter what part of the body.
• The ideal complement for your daily shave, your stylish bathroom or relaxed self-care rituals
• With optimally balanced weight distribution, for effortless frothing of your soap
• Extra-soft, vegan bristles made of fine nylon ensure a nice lather and a gentle shave
• High-quality, pleasantly heavy metal handle with fine knurling for optimal grip
• Suitable for women and men, beginners and professionals and all parts of the body
With your shaving brush, you can foam up your shaving soap quickly and effortlessly: simply take your shaving soap in your hand and use the shaving brush to move in circular movements over the soap until sufficient foam is produced. Then use the brush to apply the foam to your body parts in circular movements. This makes your hair stand up and a little more foam develops, which prepares your skin for the shave.
Vegan nylon bristles

Measurements: 5.6 cm handle length / 10.7 cm total length
WingGuard.de - Sustainable products for you and me
With WingGuard, you no longer have to guess or hope which products are good for you and your home. All products in our shop are subject to strict standards to be non-toxic, effective, sustainable and cruelty-free. As soon as you have found a product that you like, we will deliver it to your home in a CO2-neutral manner.
Sustainability belongs in the middle of society. We offer our customers the best shopping experience & naturally motivate them to lead a more sustainable lifestyle.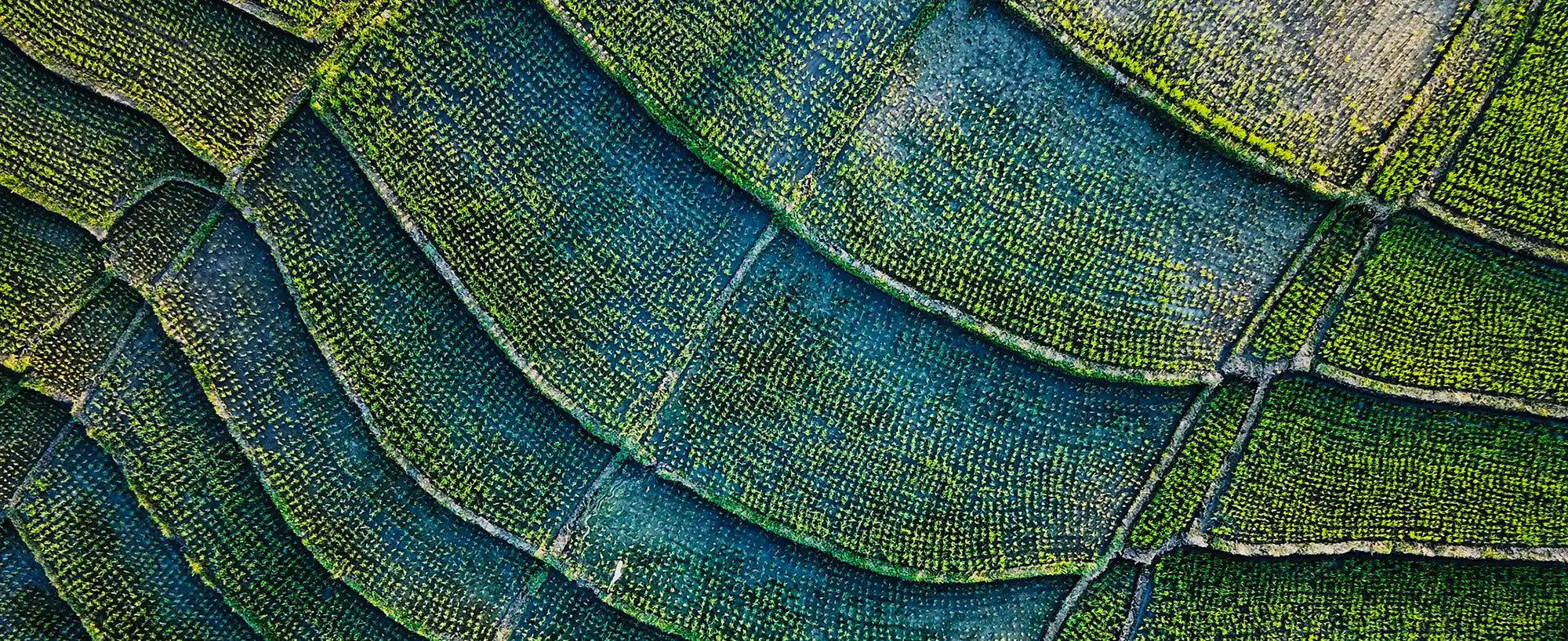 sustainability
As good for you & the planet as it gets
Sustainability is the origin and drive of our actions and thoughts. Therefore all products meet the WingGuard standard. We focus on security, transparency, sustainability and social responsibility. We always look at sustainability holistically. As a company, we are both climate and plastic neutral - across the entire supply chain.