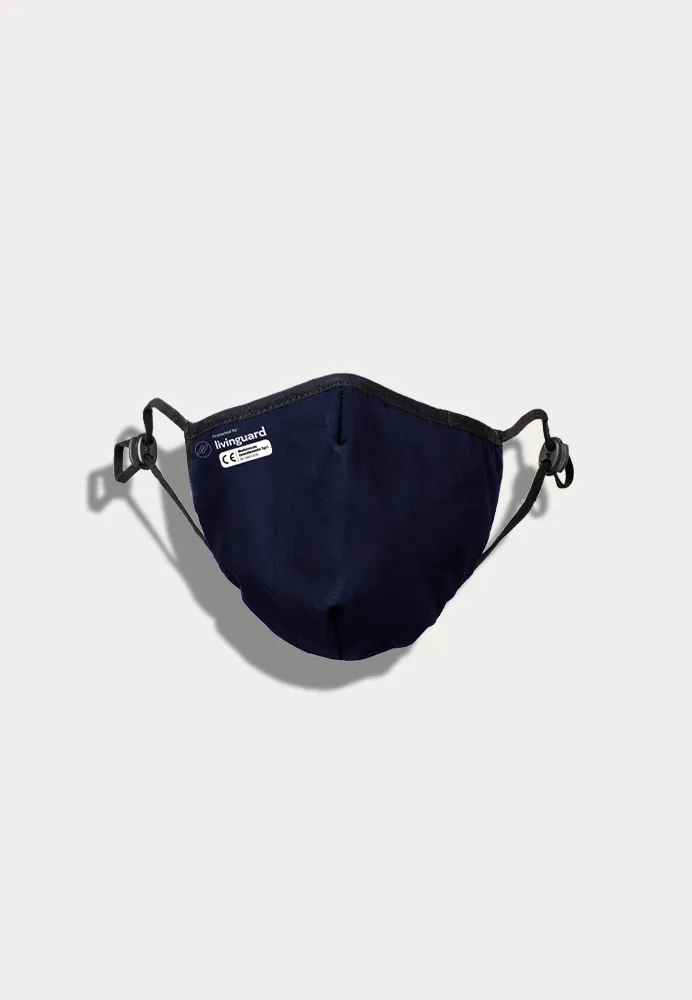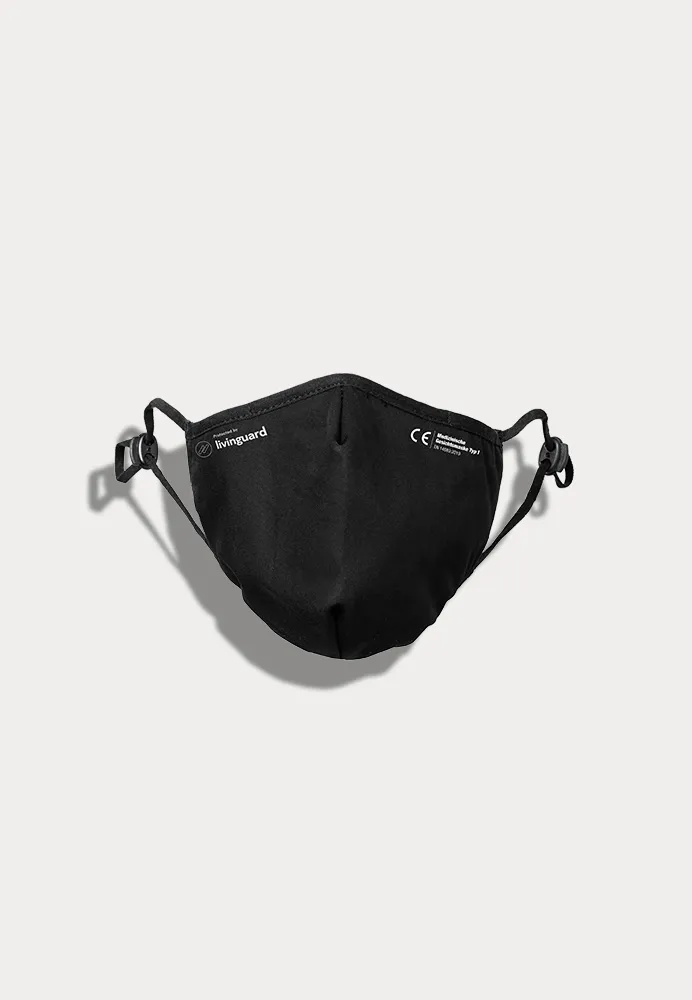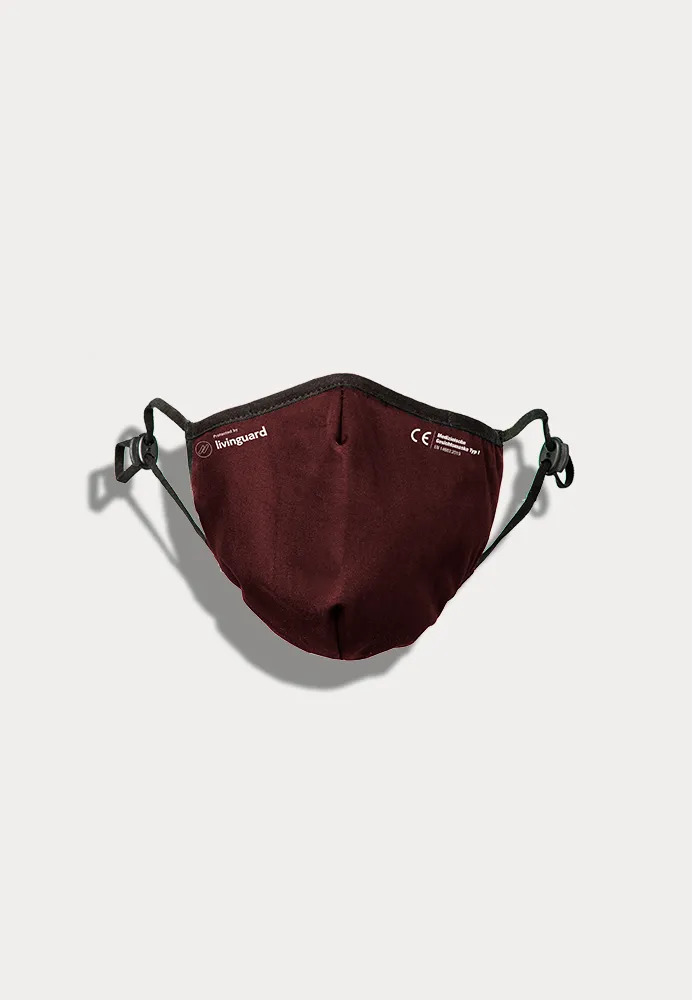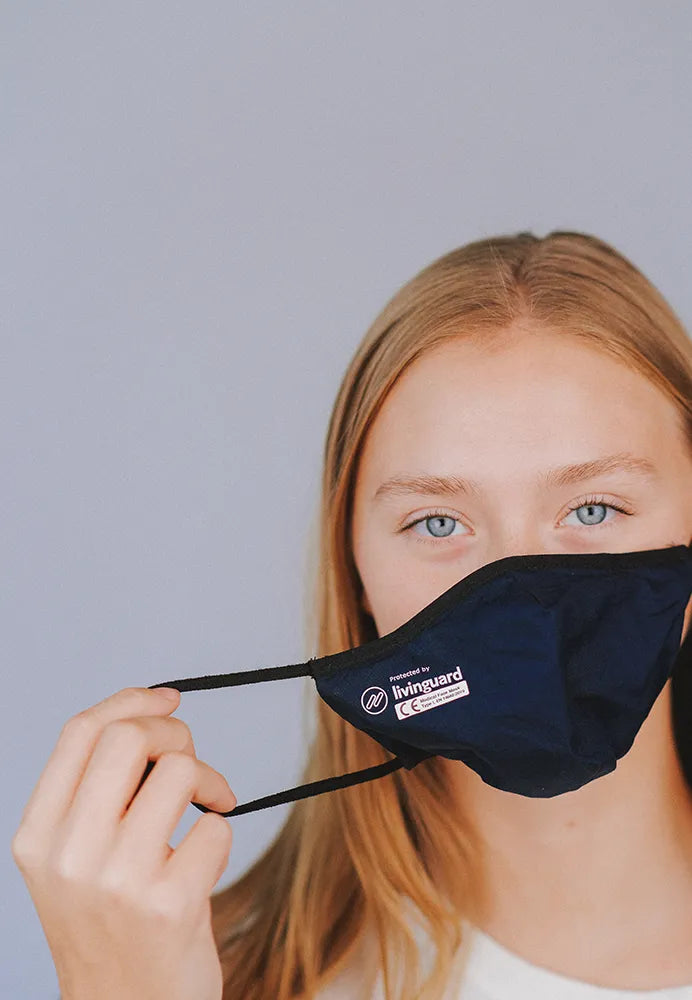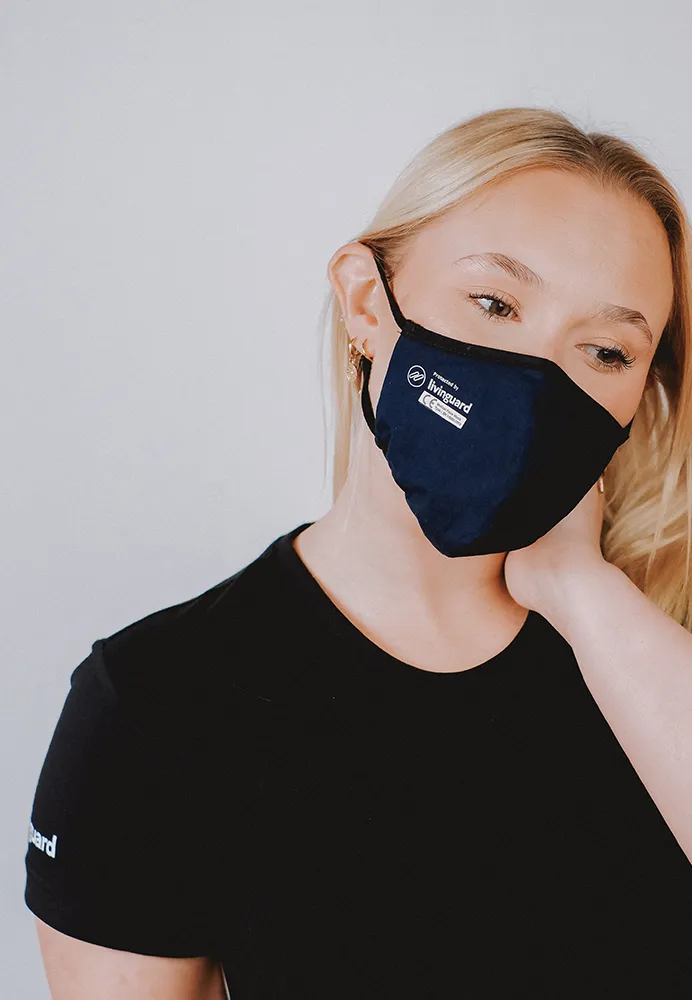 PRO MASK with anti-virus technology (CE certified)
❤️ Why we love the product
✓ 210 days reusable
✓ Washable 30 times with cold water
✓ Available in different
sizes
The Livinguard PRO MASK has the patented and certified antiviral Livinguard technology. This inactivates bacteria and viruses that pass through the Livinguard mask. Particularly high protection and more sustainable in use.
• Reusable for 210 days and washable in cold water 30 times
• Equipped with adjustable ear loops and a nose clip for individual adjustment and maximum wearing comfort
• The antiviral Livinguard technology has been proven to eliminate over 99.9% of the SARS-CoV-2 viruses (which cause the Covid-19 disease), which has been proven in studies by the RWTH Aachen University and the Free University of Berlin
• Thanks to the unique antiviral Livinguard technology, the mask fabric disinfects itself. This makes the Livinguard mask the No. 1 reusable and washable face mask
• The Livinguard PRO MASK uses a filter that has a bacterial filtration of >95%
• Made from comfortable and soft cotton, which keeps the masks comfortable over long periods of time
• Free from toxic metals
• The Livinguard PRO MASK is
CE certified as a medical mask: medical product risk class 1, according to EN 14683:2019+AC:2019
The Livinguard PRO MASK is a hygiene product and therefore non-returnable.
Sizes:
We recommend that children between 7-10 years wear size S. We recommend the mask in size M for children over the age of 10 and women. We usually recommend for men to choose the mask in size L. However, please keep in mind that every face and every head shape is individual and there may be deviations. If you are unsure whether you have a small or large face, it is better to order the mask in size L, as the larger masks can also be put on very tightly using the ear straps.
1) Place the mask over your face with the nose clip up, covering your nose, mouth and chin.

2) Tighten the ear loops and put them on for a comfortable fit.

3) Adjust the mask so that it fits snugly and snugly over the face. Press the nose clip so that it hugs your nose.

4) To check the fit, place both hands over the mask and exhale sharply. If air is escaping above the nose, adjust the nose clip.


Care instructions:
• Please do not use the Livinguard mask if the packaging is damaged.
• It is best to wash the Livinguard mask by hand in cold water (max. 30 °C) for approx. 2 minutes once a week or as needed.
• Depending on the humidity, hang the face mask in a shady place for about 6-8 hours.
• Do not use detergent or bleach.
• Don't wring out your mask.
• Please do not put the face mask in dry cleaning.
• You can easily wash the Livinguard mask up to 30 times.
• Store your mask in a clean bag or box away from sunlight and not too warm.
WingGuard.de - Sustainable products for you and me
With WingGuard, you no longer have to guess or hope which products are good for you and your home. All products in our shop are subject to strict standards to be non-toxic, effective, sustainable and cruelty-free. As soon as you have found a product that you like, we will deliver it to your home in a CO2-neutral manner.
Sustainability belongs in the middle of society. We offer our customers the best shopping experience & naturally motivate them to lead a more sustainable lifestyle.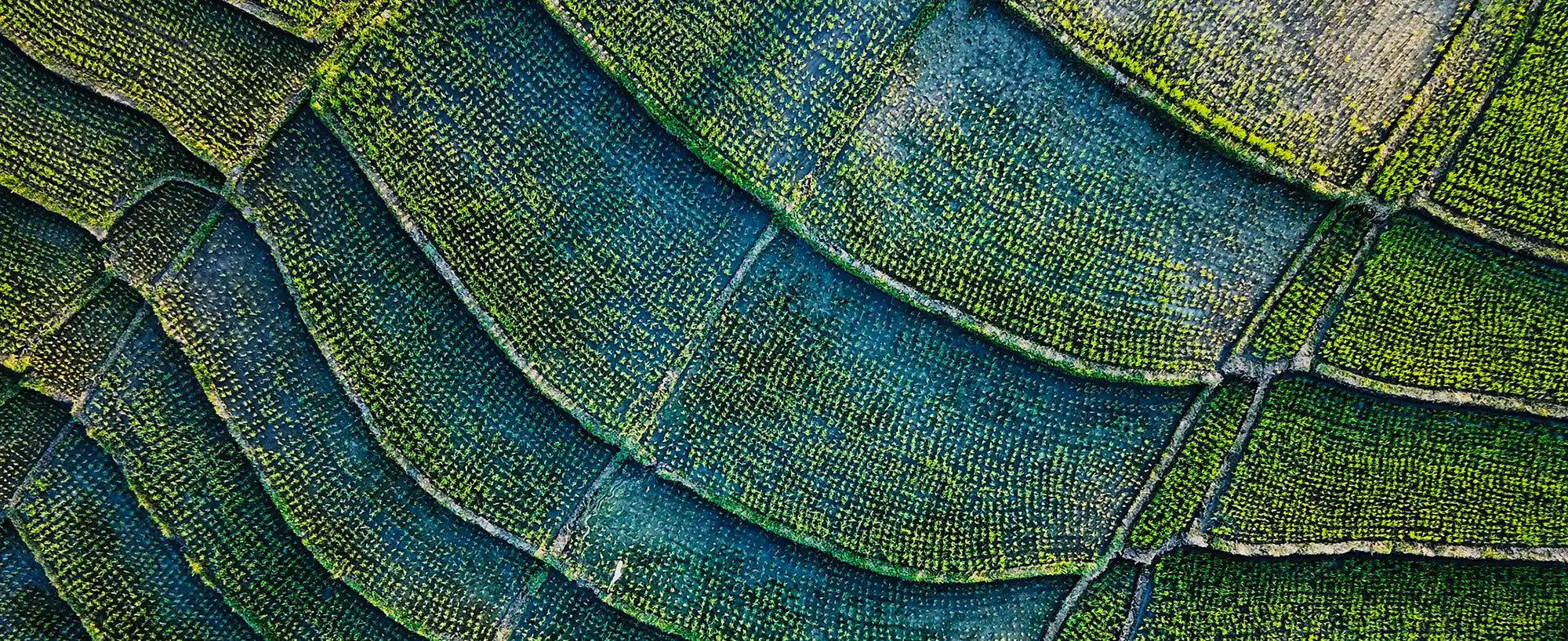 sustainability
As good for you & the planet as it gets
Sustainability is the origin and drive of our actions and thoughts. Therefore all products meet the WingGuard standard. We focus on security, transparency, sustainability and social responsibility. We always look at sustainability holistically. As a company, we are both climate and plastic neutral - across the entire supply chain.